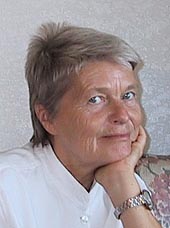 Be still and flow with love
Be still and know you are god
Listen to who you really are
Hear from within that you ALREADY ARE.
A FEW YEARS AGO Lyn and John found a beautiful house on the East Coast of Australia. From the first moment they discovered this little charm, they knew that Lyn's fine-tuning creative ideas would make this house into their everlasting dream. Instantly Lyn took her exciting project to heart assiduously designing and arranging it until late into the night.
"This is not too cool," John thought, watching his wife becoming more and more infatuated with the house and little time for anything else.
"We both need a rest just to let go, and take a week vacation." Thrilled by his intuitive idea, he chose the finest hotel he was offered-a place known as Heaven on Earth.
As Lyn and John drove along the coast, Lyn was mentally being the architect for their new house designing it perfectly. Her heart was focused on her project; indeed she would have rather remained at home.
Their five-star hotel with its spectacular view looking over the vast glittering emerald green ocean and its idyllic parks and stunning waterfalls filled John's heart with peace. Such a healing ambiance could have made the blind see, the deaf hear and the mute speak-yet it did not change Lyn's intensive frame of mind.
The moon was almost full this balmy summer night revealing the magical world of this glorious paradise. Soft music wrapped their hotel room into a calm atmosphere. John was full of expectations. He was ready for his wife, yes, for a special love night-however, Lyn was dreaming of other things. Her lack of interest in John's love humiliated him and so he blamed everything including himself.
Things seemed to go from bad to worse. Lyn felt John's hurt and was sad. She only wanted now to be alone. Confused that her enthusiasm for their dream home should bring such a misunderstanding, she walked along the white sandy beach searching for inner peace. Hesitantly she lay down on the sun warmed sand, taking off her new white sandals. Gentle waves lapped her feet. The ocean was calm, yet somehow the air was oppressive. Here and there a seagull cruised by, searching for food along this isolated shore.
Lyn's sadness grew into a depression, nothing satisfied her.
"I am so very tired, I don't understand me. Would it be easier if I were dead? I am ready to go-I really am ready to die," she confirmed to herself thinking those intimating thoughts. A light breeze caressed Lyn's bleach- blond-hair, her weary face and tired body waking her up from her dejected thinking. Aware of the limiting cause she put into motion, she still was ready to give up on life and somehow end her life.
Back home, Lyn felt apathetic and sick. It did not come as a surprise when she went to see her doctor and he diagnosed her terminally ill. Without delay she was operated on, followed up by the essential treatment of chemotherapy. Lyn's thoughts were still on death, for there was nothing for which to live, not even their new dream home.
Deep in her depression, Lyn was surprised to be greeted by her dear dynamic spiritually alive school friend Janet. Her friend Janet is always happy and positive about life, a caring woman. She has always deeply admired and loved Lyn.
"Hi my love, how is the world's greatest designer?" she sang in her bubbling voice, "Nothing can ever hold you down, Lyn, I heard you had an experience and now you are whole and perfect."
Janet saw Lyn as she always did, selfconfident, selfassured, selfloving. "Let's go out," she ex- claimed. Expecting an upbeat reaction from Lyn, Janet danced through the room happily singing, "I love life, I love life, I love life today, life is fun, life is joy, life is wonderful."
So filled with giggles and laughter Janet instantly changed the atmosphere in the room into an ocean of unconditional love, joy and perfection. A NEW CAUSE WAS PUT INTO MOTION AND WAS INSTANTLY DEMONSTRATED. Lyn was healed.
For the first time, Lyn's pale face brightened into a lovely smile radiating once more her joy for life. "Let's go home," proclaimed Janet, "your family, your house, your friends are all waiting for you. Come and be yourself and have fun."
The air was fresh and alive as after a thunderstorm, washed away was the static of the atmosphere. The sky was its purest blue and the sun smiled its brightest smile, more than ever before.
Lyn and John in love again now were ready for their second honeymoon trip. The rough storm was over. It brought in its wake a new relationship to the now thirty year married couple. They recognized that openness and communication are the key to a healthy everlasting marriage or friendship.
Lyn and John got what they put in motion in the Law. Today they live a happy peaceful life enjoying their beautiful cottage in Australia.
Be still and know that you are god!

-Dr Ellen Jermini