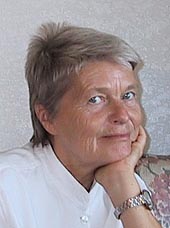 ROGER IS AN inmate in a Californian Prison -a very special guy! The challenging environment in which he brought himself by "his carelessness," triggered him to explore the truth about himself.
Seven years ago, he discovered the correspondence courses of the University of Healing. He became a diligent student at the UNI which opened doors for him in many mind-boggling ways.
In prison Roger wanted to improve himself. He proudly earned his Bachelor of Philosophy degree and was ordained as a minister of the Church of God Unlimited.
Since he changed his attitude about himself and his creation, he learnt to like himself. With his positive approach to life, he blesses his environment, his friends, his colleagues and everyone in his near and distant world.
Above all he treasured being father to his two kids, Roger Jr and eleven-year-old Sarah. Though he was physically away from them, this did not hold him back to show them his fatherly love and guidance. He is always ready for them.
There was a time, however, when Roger Jr felt abandoned by his unbalanced mother and his father being so physically distant. Lost in selfpity he fell in the lion's den of letting his youthful spark of life escape into a world of drugs.
Wise father Roger, now a skilled and qualified counselor, minister and practitioner of God Unlimited, was there to spiritually be close and to care. Despite the fact that he was still living in his special monastery-for so he calls it-he settled for nothing less than to sit down and write letters of affection to his beloved son Roger Jr. Absorbed in his inner divine world, he wrote as a parent from his loving heart. His intrinsic godly wisdom worked its magic; it strengthened his son's selfconfidence and confirmed security in Roger being a responsible father. Soon the restraining need for drugs which burdened Roger Jr before, vanished. In their place a flower garden of new values blossomed into a colorful selfimage. A positive thinking Roger Jr arose. He took hold because his imprisoned dad cared for him from wherever he was.
Young Roger Jr grew physically, mentally and spiritually into a beautiful selfconfident and stable young man. He felt capable and worthy to accept an adequate work and went out to earn his first paycheck.
Good things continued to happen in Roger Jr's life.
One day Roger Jr was waiting at the bus stop to go home. He was relaxed after a long demanding day. He dreamed all sorts of wonderful thoughts about having a special girl in his life. At that very moment his dark brown eyes settled on a charming young blond. She was looking around aimlessly when her sparkling blue eyes met this handsome young man and caught fire. A mutual inner spark of belonging connected them. They talked. They shared life stories. They felt a oneness. They fell in love and got married.
Not long after that a joyous event announced itself. Their first baby was en route. The young couple, especially daddy Roger Jr, had to share the news. August was the date of delivery, a special date for a grand event.
Months passed. We heard little from Roger until the other evening. The phone rang. I answered the collect call coming from a state prison! I knew!
Hi, Ellen, a happy voice speaks up, this is Roger. I have good news! Then with an overjoyed voice he announces, I am a grandpa, my son Roger' baby is born and he delivered it himself. Considering that Roger must be in a state of euphoria, I thought, he surely mixes up his ideas by saying "my son delivered the baby himself."
What is the baby's name, I diverted Roger not giving him another chance to repeat his great news. Nevertheless, he repeated his statements again, he delivered the baby by himself.
A moment of deep silence crosses the phone line. Are you there, I graciously ask, recognizing my inconsideration.
Roger quietly says, Yes, I am here. Let me explain to you what happened. The time of contractions came, so my son called the ambulance but the baby could not wait. Before the ambulance arrived the baby was born. My son Roger Jr played midwife and was the first to welcome his son Eric into the world.
What a memorable special experience, Roger Jr confessed to his father Roger.
This unusual opportunity made me look at life from a new point of view. Never I will forget this precious moment. I am so happy that I was there to act when my angel came from heaven and was born here on Earth. These are the words of a young man whose father cared.
Roger found the value of being a loving parent pays dividends while he recognized it is never too late to be a caring dad.

Dr Ellen Jermini