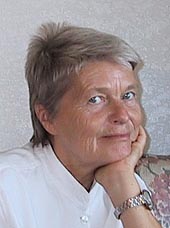 Dr Beierle and I have just returned from a wonderful trip to Africa-Ghana and Nigeria, as well as from Europe, especially Switzerland. We held innumerable seminars in these countries and like always, they expressed great insight to each participant.
The people were enthusiastically interested and receptive. The Three-Hour-Meditation from 3 - 6 am was packed with spiritually hungry beings that traveled long distances for this special experience. They returned home newly born spiritually illumined beings.
The disciplined participants sat cross-legged on the naked tiled floor a half an hour before the meditation started, such was their readiness for their spiritual awakening. Many were thunderstruck when they came out of this early morning magical meditation - they knew bliss by what they did to themselves by their openness as onepointedly they put the cause of truth into motion. For one hour, from 3 - 4 am, they all affirmed in one harmonious choir the perfect healing mantra, I AM GOD, GOD I AM, I AM GOD, GOD I AM. The words resounded powerfully in the holy candle-lit cathedrals. The genuineness echoing throughout the night of West Africa and Europe enfolding the entire universe.
The second hour from 4 - 5 am was shared by Dr Beierle exploring the concept of Why I can say I AM GOD, GOD I AM. His inspirational, uplifting, exhilarating words were like the yeast in the bread, lifting each one to their natural state of consciousness. Aware of our pure self while consciously programing our mind to I am god, we entered the third hour of the Three-Hour-Medi-tation, from 5 - 6 am, now ready to listen to our indwelling god. For one hour, each one sat still and listened in silence. It was an endless seemingly timeless moment of inner peace, of personal revelation.
Wherever we share the Three-Hour-Meditation, miracles happen to the people, by their own choice, by being nonjudgmental, nonpossessive and with unconditional love!
We all enjoy such a bliss experience knowing our priorities, taking our precious time to meditate and some quiet time to introspect.
Are YOU, am I, ready to live my real self? Am I eager to live a life filled with love, harmony, joy, abundance wealth and health, an unlimited, everlasting spiritually illumined life? Am I ready to fulfill my purpose in life: to be myself and have fun?
I think that my human life is exciting when I can help others, when I give from myself to others forgetting that the world is nothing other than my thought reflection. What I see out there, I am. How many times have I emphasized and proven this to myself and others? Therefore I can only help others by first helping myself, by doing my ground work of I like me.
I am number one. I am god the creator of all; I am responsible for my life alone, nothing more than that! I let go the past and the future to enter the kingdom of heaven in the NOW, I share it as a practitioner and minister with all my world.
I live that what I believe. Is my belief based on a god outside? Anybody I worship in my human life if husband, wife, teacher, friend or companion, it is a god outside of me. Instantly I slip out of my shell and say with conviction: I AM GOD, GOD I AM as god is all there is.
I have the freedom of choice; I can play the game of being human as much as I like it, as often as I like it. Yet one day there is that awakening moment and that is the NOW, the only time existing.
This reminds me of a cherished friend who for years could not accept my belief, my philosophy. That was okay. However, a challenge brought her close to me and like a miracle she opened her eyes and ears to her inner knowingness. Her life changed miraculously.
When the student is ready, the teacher is there!
We are always happy to share seminars around the world, in your town or state or here in the High Desert on our 104-acre campus, anywhere where you call upon us. It can be for a day, a weekend, however long. Our seminars teach: I am the master. I am the creator. I am the powerhouse. I am god. I can accomplish anything in life according to how much I as god profess.
Feel free to contact us, by phone or e-mail, communicate with us what you would like for YOUR life, your world, your church, your family. We are here to serve in whatever way we can. Seminars are lots of fun and YOU too can be with us and fly high, practice living in the world but not of it. Magic happens all the time.
-Dr Ellen Jermini