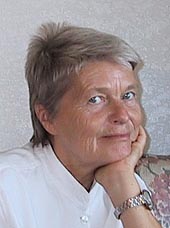 Everything is possible-even the apparent impossible when I give my focused attention to my desired goal. I am creating my world according to my belief.
This is what Jim, the roofer, proved last year and shared with me as an exciting experience.
It is after some stormy winter days, when Jim a sixty-year-young roofer comes to check our roof. Untouched by blustery wind and frigid weather, lightly dressed with T-shirt and jeans, he apparently does not feel the cold. While his two workers climb up the roof, he stops to chat with me at the door to tell me his thrilling story.
"A year ago my doctor gave me ONE day to live," Jim begins his story.
"I had suffered heart attacks in the past but this time I was told, 'There is little to nothing we can do for you.' Though these words were discouraging and even terrifying, I knew that this was not the truth. I could not die. I did not believe that I was going to die."
Observing Jim's vital body language with always smiling eyes, a subtle thought crossed my mind, How would I have acted if someone would have given me ONE DAY TO LIVE? To sincerely answer my question, I realized the strength I would need to believe in myself.
Jim's face brightened up with an even broader smile as he fixed his penetrating blue eyes on mine. As if he had followed my thoughts, he responded so obviously, "I knew my goal. I kept focused on LIVING!"
I felt amazingly impressed how casually and apparently unemotionally he told his dramatic story to me.
"The worse is still to come," Jim squiggled his nose continuing his story, 'You have still one chance,' my doctor offered to have a heart transplant! 'The donor is a young man I know who is terminally ill. He will give you his healthy heart.'
"No way," Jim insisted, once more living that moment of his so crucial decision. "I could not accept it," he said in a low heavy voice. A light wind now ruffled his thick grey hair. Unconsciously he brushed his hand through his hair setting it in order. After a moment of pensive silence, Jim said, "From the depth of my heart I know, that I live regardless of all the many pessimistic medical predictions made to my family, my friends from the various doctors. I had no time to feel sorry for myself. I faced the moment with an inner knowingness that I live."
"It is a challenge seeing my only daughter and my two grandkids begging through their tears, 'Dad, please live, you can't do it without the youngster's help. Accept his heart. Take the chance. Live, live, live!'
"I live!" I assured my crying family and those praying in my world around me. It is my choice, my decision, my will, I WILL LIVE!
Jim's attention-grabbing story finds great interest with the San Diego University professors and their medical students.
"'Sorry to disturb you,' said two friendly Indian looking medical students who knocked at my hospital door asking to come in and examine my heart. 'Our professor wants us to study your case. Part of our exam is to try, smile- test-your general strength,' one of the young students explained. 'Would you please grab my arm with your hand and pull down your arm as strongly as you can.'
"Obediently I followed their request and pulled the young intern right onto my bed. We could not do other than laugh, though he was very startled over my unexpected strength. I knew what I was doing and smiled keeping my thoughts on my goal: I LIVE!
"'You are a remarkable strong man,' the student doctor insisted, incredulously shaking his head as he left my room. The night doctors connected me to every type of life supporting apparatus including oxygen which all made me feel very uncomfortable.
"Now and then a night nurse peeked in on me making sure that I was still alive. Indeed, I really felt OK, but these machines were a bother!
"Very responsibly, I made the decision to pull out all the tubes which apparently kept me alive. Four hours passed before the morning nurse took over her station. She could not believe what she saw, me disconnected, yet still alive. She madly dashed from the room to call the doctor.
"I felt good.
"So was the result of my exam after which the doctor declared, 'You are a miracle man, your heart is better than ever before.'
"Without delay the doctor decided to take this great chance to instantly operate me. I agreed!
"So, happily alive, I became observer of my own show," Jim tells with great pride, triumphantly lifting both his arms like an Olympic champion, the winner! "I was aware more than ever of the game I was playing. I was in charge of this game. My selfcreated show was so appealing and exciting for all around me played a hyperactive scene yet I remained confident and calm in my inner knowingness: I live!"
His operation, I smiled inwardly! What a drama, I thought, while Jim continued with his exciting story.
"Look, they zipped-up my chest," he enthusiastically pulled up his T-shirt to show me the incredible, yet almost invisible scar. "They took out my heart and worked on it for several hours keeping me alive on a heart machine. I was conscious all the time of everything that was going on. Twelve hours of careful operating work was the best gift I could give to myself as I proclaimed my will to live and my delight LIVING!
"It is normal procedure after such a dramatic operation to have the patient under close observation in the intensive care unit. However, I could not breathe in the intensive care ward. Pig-headedly, I shouted at them, 'Roll me out of here, I cannot stand these sick people around me.' I felt suffocated by the unhappy suffering people. Reluctantly they fulfilled my request. I was happy. Now I was in peace.
Already the following morning my doctor asked me to leave my bed and take a few steps. Slowly but determined I set one foot after the other, finally walking along the entire corridor. I was applauded by doctors and nurses watching me in great admiration."
While Jim was sharing his story, his fingers scrambled over his omnipresent cellular phone. "Oh yes," he recalled, "My cellular phone rang constantly after my operation. People from all over the world prayed with me. These prayers strengthened my belief. Hearing my voice on the phone to them confirming, 'I LIVE!' made many cry tears of joy. I always knew and believed in myself regardless of the many challenges I went through.
"Today I share this story with everyone whom I meet, letting them understand with me." Even the impossible becomes possible when I believe in myself and let it happen.



¥