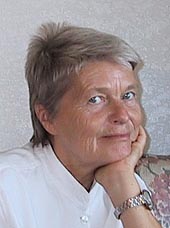 Success is celebrating instant victory.
ANYBODY IN LIFE who enjoys success is a focused thinker on success. This sounds very logical. But am I really so selfdisciplined in seeing my life continuously as pure success? As I want success I sure can have it by keeping my attitude on SUCCESS!
It is part of my joyous task to plan and set up the yearly UNI seminar schedules many months in advance. With it I make all arrangements for our flights and accommodations according to the chosen destinations.
The second of October is the fixed departure day for our autumn seminar tour around Europe and Dr Beierle and myself are ready for an exciting adventure.
Arriving at LAX, Los Angeles International airport, we find a strange chaotic atmosphere. Our flight is planned. It is three weeks after the September 11th. Though there are only a few people flying, a long row of people are waiting at the Swissair counter. Dr Beierle and I line up ready to check in for our direct flight to Zurich.
"This is our last flight to Switzerland, as Swissair is bankrupt," we are told by an anxious Swissair employee who directs us to move forward to our counter. Her statement sounds rather dramatic but in some way unreal to me. Beside me a livid Italian moans to his wife, "This is the last time we choose Swissair, this is unacceptable service." Smilingly I assure the couple of my confidence in our perfect departure, our perfect flight and our perfect arrival.
"I want to see what meals they will serve us," he complains. I answer smiling, "It will be all right, you will see!" For our enjoyment the plane is half full, pleasant to stretch out and be comfortable on this twelve hour flight. Wherever I go, whatever I ride, drive or fly, I have the habit to surround my environment with my pure white light of love. I always travel in a relaxed inner secure attitude of peace. I know that my prayer is already answered. I enjoy my perfect flight.
"Ladies and gentlemen in a few minutes we will land in Zurich," the pilot in command announces shortly before our arrival. I peek out of the window on this lovely autumn morning. The surrounding hills look unspoilt, lush and green. Earth and sky blend exquisitely as the magical Swiss mountains whisper a glorious welcome to me. Majestically our airbird lands and rolls out for its final stop.
"Welcome to Zurich," the pilot now says in his warm Swiss-German accent. "We know you enjoyed flying with us and thank you for choosing Swissair. We now say good-bye to you and know you have a happy stay in Switzerland. We look forward to see you soon again aboard Swissair."
"Wow, what a great man, did you hear him," I exclaim over to Herb. "How positively he speaks! I like his attitude!" With an inner knowingness, we both affirm, "Of course he too knows that Swissair flies for us."
As a former Swiss citizen, I care for Swissair. It represents this beautiful country of Switzerland with its snow peaked mountains in winter, its 26 cantons, its characteristic lovely cities and charming fairy tale villages and its many idyllic lakes. I love the friendly Swiss people speaking their four National languages: German, French, Italian and Raeto-Romanic. I like their culture and famous traditions, I care for "my" country.
Upon arrival at Rev Gertrud Suter's home in Ebmatingen near Zurich- our European UNI representative-I spontaneously dial Swissair. Electrified by an inner joy knowing that all is in divine order, I share my belief in Swissair with different employees and stewards and talk to their president. I am filled with uplifting thoughts and lots of inner laughter. I stand firm for the truth: Swissair flies!
I previously booked our flights to Germany, all around Switzerland and even a flight to the Ukraine, all with Swissair. For a successful thinker that means: FLY! Naturally I am an unlimited dreamer. Like a magnet I am attracted to listen within, regardless of innumerable opposing announcements on TV, in the newspapers, on the internet and the many conflicting statements of family members and friends who tell me that all our planned flights are cancelled.
For the following day my trip is booked from Zurich to Kiev. People just laugh in my face as I tell them my flight schedule with Swissair. I believe and focus on success. While waiting for my departure I watch and bless the air traffic with all its arriving and departing planes. I greet hundreds of Swissair pilots standing in the hall waiting to take off. We want to fly you, I read on their sign which they quietly hold up. No protests, no complains, just a humbling smile ready to work!
Throughout the month of October, Dr Beierle and I flew on Swissair eight times. For us Swissair was always ready. The Law of success is bubbling in me as a fountain of truth, it is my focused thought on IT IS DONE!
Enjoy your New Year filled with SUCCESS. Happy successful New YEAR. I love you!

-Dr Ellen Jermini