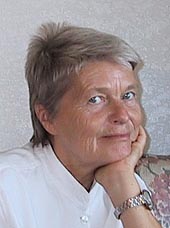 In this modern age where technology proves the impossible is possible, I experience astounding adventures in my life. What years ago were but a dream, now-a-days goes without saying. It is natural. It is normal.
I am born to live forever. To live in an unlimited body, a body which does not grow old nor ever becomes sick. Scientists tell me that my body cells recreate themselves new every moment, capable for an everlasting life. Today it is no longer surprising that my lifespan has extended to 78 years and more. This is not alone due to the outstanding medical inventions throughout this last century, but more, to the general awakening to my natural self.
Now-a-days altering an or-gan, a face lift or hair transplant are all part of everyday life. Stress is a word that slowly finds its replacement not through medication but meditation. I open the door to my true value in life.
I was standing in line at my health food store when I observed the lady before me paying for a couple of vitamin bottles she had bought. In her right hand she held a health magazine referring to the opening page commercial on a special Indian herb.
Have you found this herb? I asked with inquisitiveness.
Yes, she replied in a rather frazzled voice, it is against stress. I want to give it a try for I need to calm down. I feel tense, I feel exhausted, I have decided to do something about my worries.
I have a great remedy, I promptly spoke out, it is effective and certainly much cheaper than pills.
Oh what is that? She intently turns to me having paid the cashier quite a large amount.
I smiled and explained to her the following exercise:
I close my eyes, relax. Then I breathe in through my nose and very slowly out through my mouth—mentally counting until seven. I repeat this exercise for seven minutes. While slowly breathing out I think:
I AM PEACE,
I AM PEACE,
I AM PEACE,
I AM PEACE,
I AM PEACE,
I AM PEACE,
I AM PEACE.
At the end of my relaxation exercise I let go giving all my "worries" to god. Loud and clear I confirm three times:
ALL IS IN DIVINE ORDER,
ALL IS IN DIVINE ORDER,
ALL IS IN DIVINE ORDER
and I go about my day.
As I do this at least three times a day I feel calm, happy, balanced, I have peace of mind.
My little lady's eyes gratefully sparkle and before leaving the store once more she said to me confirming happily: You can be sure, I will do this exercise.
As a human being, of course, I doubt it probable to have unlimited experiences. To live in an eternally youthful body remains just a farfetched dream which only special people like saints may achieve. So I make the excuse and exclaim with assurance: I am only human accepting my human limitations.
I can make a change right now.
I just got off the phone with my friend Linda. She wittily told me: I tinted my hair from blond to red. I bought myself some fancy clothing. I look great.
I was surprised but pleased about my friend's new selfworth--for the first time since her husband left her Linda now cares about looking and being youthful and attractive.
My next vacation I have booked in at a beauty farm, she added, to let myself be spoil from top to bottom.
Great idea, I complimented her, showing my interest in the daily program of the beauty farm.
I will be served lots of fresh juices and veggies and additionally be spoilt with facials and bodily massages. It will be a great relaxing time.
Her enthusiasm made me think: Why go to a beauty farm?
Living my philosophy in all honesty and integrity I live in the most precious beauty farm in the universe. All beauty starts from within and is maintained by continuous mental training. Selflove, selfesteem, selfconfidence are the finest massage for my body, mind and spirit. They refresh my thoughts to being positive and are the guidelines to my real nature: being divine!
For whom do I dress? For whom do I care to look beautiful? For whom do I do anything? For me alone! I am number one. I am a super being. I like me. I am whole and perfect. I live in my ideal spirit, mind and body. I am wealthy. I am strong. I am pure love. I am fulfilled. These and more are my supreme lotions, my beauty ointments for a youthful life, claiming and accepting my true values in life.
My beauty farm lies right within me. Meditation and introspection open a door to a free but ideal treatment. Here I let my inner diamond shine in all its magnificence and divine music glorifies its perfect outcome.
Very casually I mentioned this natural cure to Linda. Do you know what she did! She felt inspired! She did the breathing technique. She went into her inner sanctuary. For the first time she discovered herself from within. She woke up to her magnificence, to her unlimitedness in spirit, mind and body.
She now is a newborn young lady, gorgeous in her attitude and approach to life. She now is one of the greatest owners of her inner beauty farm. She sells herself to her world as a divine living example of an illumined mind.
Everyday I take time to go to my inner beauty farm and snuggle myself with thoughts of love, peace and harmony. I shine forth my realself while having lots of fun. It is rewarding! It is the most natural way to live and to live forever, to live in my youthful body and be myself and have fun.
-Dr Ellen Jermini