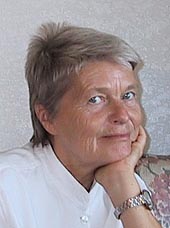 Everyone is born with the natural desire to be Number One. It is our desire and our birthright to be and express our finest and best at all times.
Noel Shorter is only five when his father dies.
He approves of the man his mother later falls in love with and marries. Handsome young Heck is in love with Deanna and her three angels. Deanna and Heck build a warm caring family. Everyone thinks blond blue eyed Noel is Heck's birth son. Both men have this pure Germanic look and a way of serving others that identifies them as father and son.
Noel is bright and has a generous heart. The little blond angel is always there to share. He is a blessing to everyone and sincerely helpful. He is an enthusiastic student, especially in subjects he likes. His hobby is photography.
Now twenty, Noel marries and fathers a son, Dewey. The marriage fails and Noel must raise his son alone. Over-awed with his little son he is unable to raise Dewey by himself but he aims for the baby's best. The best for him are his parents, Deanna and Heck.
Eagerly Heck opens his compassionate heart ready to rock a crying angel in his doting arms.
Noel is confused. He is busy finding out who he is, what he is and why he is. He searches for a deeper sense in life and tries to find it with friends, in literature, with books and more.
Few see behind the façade of this thirtysomething young man. Overwhelmed with frustration and grief, he too dies.
Now twelve, his son Dewey feels lost without his dad. "Why me, oh Lord," he wants to know. "I love my daddy, I love him."
"Time will tell," Grandpa Heck wisely explains, always finding the good in every experience. "You see, life is what we each make out of it," he says one evening sitting together on the wooden back porch watching the reddish evening sky with the setting sun, "We have the ability to make ourselves happy or unhappy, sick or healthy, rich or poor. All by our thinking. You and me, we could feel sorry for ourselves about your dad dying. If we pity ourselves we are tough on us. We are a burden on the rest of our family and the whole world. You and me, we know better. We know we can say the truth about ourselves that: I Am Number One and I Like Me!"
Dewey is listening attentively. He is now a young teenager with facial expressions like his dad Noel had in his early teens. He wiggles his nose searching for words as he familiarly and happily snuggles into his granddad's arms. He feels good all over. He loves grandpa Heck. Grandpa is always there with something that makes him feel good inside a positive attitude. He soaks up grandpa Heck's wise words and the great gift his father gave him a mentor and a loving, caring surrogate father: Heck!
Some months passed since Noel moved on and life continues.
It is on a clear sparkling Sunday morning in the brilliant month of May, when Heck and Dewey sit together on the porch sharing. The sun lazily peaks over the mountains announcing a happy new day. The two men father and grandson quietly enjoy the morning listening to the birds and contemplate life.
"It is time we make order in your dad's affairs," Heck gently suggests while getting up to open the garage door. There in a corner are five boxes filled with Noel's things.
After a few minutes of looking suddenly Dewey's face brightens up. He stops rummaging through music tapes, books and papers delightfully reading the title of one of the books: "I Am Number One! Look grandad," he exclaims, curiously and full of excitement sniffling into the pages. "Look, what DAD read!" Heck could not believe his eyes. "I AM NUMBER ONE! Why I know the author. I know him personally. I have walked this beautiful meditation path in the picture on the cover, you see here on the front page, it is just one of many meditation paths of God Unlimited/University of Healing up in Campo. How did Noel get this book? How?" Heck was dumbfounded.
Taking the book Heck gives it a fleeting glance. "I treasure this kind of reading. This is balm for the soul," he admits candidly. "Yes, it is, it is Herb, the author. I know him, I talked with him many times. He gives seminars all over the world on positive thinking and . . . ." Heck disappears for a moment returning with the UNI's monthly GIST magazine. "Look here, Herb's picture, the same man who writes in this precious little magazine and this book I Am Number One.
"To know that Noel read this kind of a book comes to me like a flower of joy. I see where Noel's interest was I did not always understand him," grandpa says.
"I want to read it!" Dewey elates. "It sounds like a good book for me too. I Am Number One just what you always tell me, grandad!"
"Finding this book cracked an unhappy shell in the whole family in losing our Noel," grandpa Heck sighs.
"Yes," whispers mother Deanna. "That was Noel's dream: being number one. He was it and after finding this book, I am sure he knew it too."

¥