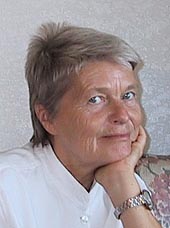 Prayer works. Some needs seem tougher than others. A caring person-a practitioner-is always on duty with effective prayer.
I go to see the dentist. Rosalind who is my dental assistant receives me. She is a sparkling young lady. Today her face is tense and behind a forced smile she hides an overwhelming hurt.
I know Rosalind quite well. Every time we meet, I am impressed to hear how magically and efficiently she handles her very active life not only as a dental assistant but also as wife and the mother of five children.
It was just "yesterday" when she proudly told me about the birth of Jimmie, her youngest son. Now almost one year old, she says, "He is the sweetest baby on Earth." "You have four more angels!" I smile, patiently waiting in the dental chair as she prepares for the dentist.
For a moment she hesitates.
She sighs, "They have grown a lot. They are all good kids!"
I see bitterness in her dark eyes and hear grief in her voice. Abruptly she turns her face away from me. As she turns back, she is sobbing. Tears run down her shiny black cheeks.
She sobs desperately.
"I see you at peace, Rosalind, I see everything in your life in order."
Crying, she hunches her shoulders.
"Yes, PLEASE pray with me," she stammers. "Jimmie has left, forever."
"Left forever!"
"My husband took our baby and ran off with him-off! I don't know where he went with our Jimmie. Roland is so unpredictable. He needs strong medicines and he drinks."
I listen to her story. With authority I affirm: "I see you Rosalind in peace."
She stops crying and starts talking normally.
I am still waiting in the dental chair as Rosalind lays out the necessary tools. She does her work well. With practiced skill she reaches left and right into the drawers, all with selfassured movements. That's how I know her.
Slowly Rosalind's face brightens up. She acts normally.
"Thank you," she whispers, "thank you. I surround Jimmie and Roland with my pure white light of love and they are home."
"It is done!" I affirm. "It is done!"
Miracle Day
Today shopping in the hardware store I meet Rosalind. Radiantly she greets me. She eagerly runs to me to share her good news.
"Our prayer worked, it sure worked!" she beamed, giving me a big hug.
"Jimmie and Roland are home!"
"YOUR prayer works, YOUR prayer always works," I joyously replied. "It works for you believe in it and you acted positively."
"Listen, listen," she pled for more attention.
"What a lesson for my four kids and me to not think the worst! Instead of being negative we sat together and prayed. We prayed for hours and it brought us closer together."
"Nothing happens by chance." I suggest, happy to see Rosalind her usual sparkling self.
"Yes," she confesses, "I constantly enfolded my baby Jimmie and my husband Roland in my pure white light of love. And as you recommended I especially balanced my concern for myself. All I did was pray around the clock."
She smiled, "Already the following day, both were back home. What a joy, what a relief it was!
"There is always time to pray and to affirm the truth," she says smilingly. "I sure got a tough lesson reminding me to commune with god within me and this keeps me in balance. It is good for my faith.
"Thank you for praying with me."

¥