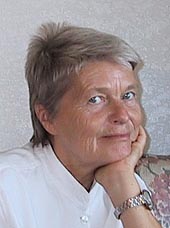 To travel the world is always fun for me. During February and March I explore a new part of the Far East: New Zealand, Australia, the Philippines and Taiwan. I traveled with UNI Founder Dr Herbert Beierle. I enjoy to share my philosophy as I am myself and have fun in seminars, on airplanes, in restaurants, hotels and private houses-walking in parks, along the ocean or on the street-wherever I am, I am one, I am a citizen of the universe.
After a flight of twelve hours, leaving Los Angeles late in the evening, I land in Auckland, a harbor city on the North Island of New Zealand. It is summer here. A bright sun and a blue sky glint off the turquoise waters illuminating the headlands and the island as I fly further to Christchurch on the South Island.
In Christchurch Autahi, a native Maori, beloved mate of UNI student Katarina Suter, picks me up at the airport. His warm hug and gentle Kia Ora welcome make me feel instantly at home. We drive through rolling green hillsides and in less than an hour arrive at Darfield, in the Canterbury District. Just before we reach their Glenroy Home, Autahi stops at the Windstar farm where the world famous country singer John Grenell lives. Here Katarina is waiting for us. She loves horses. As a professional in PNH, Parelli Natural Horsemanship, she sometimes takes care of John's horses. I am richly blessed to my new world, New Zealand, when John spontaneously takes out his guitar and sings for me in his beautiful voice: Welcome to our world and Haer mai (welcome).
At their home, Katarina introduces me to our long time UNI student Peter Monk from Washington who surprises me with a big hug. For six months Peter travels New Zealand and enjoys himself in an admirably happy way. He came to meet Dr Beierle and me for our weekend seminar in Darfield titled The Magic Of Believing. Though the seminar vibrates under this powerful subject, I let the magic evolve through the three simple words: I LIKE ME.


Each participant realizes the importance to speak, sing, dance and jump on these three so simple mind-blowing words over and over.
During the workshop we develop our magic by questioning ourselves: What do I believe; why I believe what I believe; is it important to believe; where does belief come from; can I be unconditionally loving; what I am onepointed about I experience; belief is not mystical, it is practical; the magic of believing is how simple it functions.
We discuss and expand on our dreams, already and always existing. Our inner ear accepts and brings forth our thoughts through our onepointedness, through our indwelling power. In this magical awareness Katarina and Autahi renew their vow of oneness. At the altar of the crystal clear placid RED LAKE, their special sacred place, I bless Katarina and Autahi in a spiritually blissful marriage ceremony.

From here they drive us on West Coast Road towards Arthur Pass to a nearby special rock formation. Autahi calls this place Te Kohanga, the nest of the gods where three of the ancient pre-Maori tribes lived and had their learning centers.
Helen and Ed Coop vibrated inspiring interesting philosophical discussions. Katarina's so special landlords. I call them a magical love couple.
Golden Bay
My next stop is in Nelson situated at the very north end of the South Island where UNI student Heinz Oertli picks me up at the airport. A windy hilly two hour drive brings us to Takaka on Golden Bay where Heinz and Cynthia live and operate their own worldwide successful candle business: Living Light Candles. Here Marta Oertli, Heinz's mother welcomes me in her perfect Swiss German Grüezi. Her lovely smile is the same as when we met 15 years ago in her home in Switzerland. She and her charming niece Myriam together with six-year old genius son Rafael came to participate in Heinz's and Cynthia's wedding ceremony.

As a Church of God Unlimited minister I am honored once more to perform a marriage. Their motto is: A Marriage Made In Heaven! This holy moment of mutual commitment to walk their spiritual journey in oneness becomes a lovely inspiration to many of the over one hundred wedding guests and friends. People hug and kiss to consciously renew their vows either to their partners or to their divine self, well aware that any promise is only and always to themselves.
The culmination of this sacred moment is a resounding, never-ending AUM affirming god within crowned by a divinely chirping bird concert promptly tuned in then gently fading into an introspective silence.
For this festive day, long time wedding preparations were made under the lucid guide of Heinz, the handsome groom. Katarina and Autahi drove 400 km to come and cook the HANGI, a special Maori dinner which is wrapped and covered by cabbage, dug in the earth to cook for many hours under a heap of hot stones. Many dedicated friends and the busy staff of Heinz's and Cynthia's candle business were spontaneously helping. Among the devoted workers I am delighted to meet friend Michael Sommerhalder, just back from a South America trip, promptly here to give a hand.

Being the first time in New Zealand I am delighted to hear that Cynthia and Heinz organized a one-day sailing trip. I am invited. I am excited and ready for a glorious relaxing fun time! We depart from Mapua near Nelson and sail north-west along the Able Tasman National Park back to the Tarakohe Harbor of Takaka.
Martin Holmer, the responsible young captain, first introduces us to the rules of being a passenger on a sailing craft before he hoists the sails.
On board are: Heinz and Cynthia, Cynthia's brother Timothy Baur; Peter Black and his wife Marilyn Sainty; Christopher Harding and his wife Linda Holloway; Andy Caplan; Bente Haubro and I.
Silently the 13-meter-long catamaran floats along the scenic coast noiselessly gliding in the clear blue water. I am in love with New Zealand's majesty; the wind whipped coastal landscapes and the exceptionally stunning beaches. I soar in my dreams to own a sailing craft such as this, I, as the UNI, to have a well-built comfortable yacht to hold seminars on board and sail into the "forever-forever-land" of god within.
It is before the sun settles down that Martin drops anchor in a idyllic quiet bay. The glittering water shimmers in the late golden afternoon sun as we paddle to a peaceful white-sanded beach. To get an overview and a little taste of the surrounding land we climb up a mountainous forest trail to reach the top overlooking the bay, the deep blue ocean pulsating and breathing in our paradise world. Like a bunch of happy kids we run into the sea to swim to our boat and enjoy a Champaign style delicious fun dinner.
Too soon night wraps us in its black shawl and I crawl in my cozy compartment aboard the boat—my monk cell, no larger than my sleeping bag. Cradled and rocked in a quiet sea, in a profoundly deep silence, I am ready for a reflective night meditation.
The next morning I wake up from a yawning angelic sleep. Speaking my daily morning affirmations I greet this royal still dawning morning in preparation for a super day. The yachting guests are still sleeping soundly. All is quiet in and around the boat. A soft meditation music resounds from inside the boat for an ambience of soul tickling spiritual touch. Lazily the sun peaks from behind the green hills illumining this so unique starting day.
Heinz loves an AUM. Under his guidance another breathtaking AUM echoes out into the universe wrapping our boat, the bay, the glittering golden ocean, the universe, all of us in a blanket of the pure white light of love.
We enjoy a couple of exhilarating dives into the clear sea feeling free and happy like the schools of sea lions we see lazily basking in the sun along the rocky shores.
The Illusions Of Life
It is the 25th of February, a beautifully clear Sunday morning. It is exactly 14 days since I left California. I am thrilling to all kinds of extraordinary experiences. A new world shines forth for me in its sacred beauty and I see it reflecting within myself. I meet old and new friends each radiant, glorious and fabulous in every way.
I perform marriages for the joy of those who commit themselves divinely to each other. I bless each of them with my unconditional love and respect their life style of their choice.
It might come as a lightening from heaven receiving the notice that a loved one made his transition, especially when just shortly before I talked to him, hugged him and felt one with him.
Beloved Autahi, Katarina's gentle mate leaves this earth experience. Just when the sun sent out its last golden rays over the effervescent rough waves of the Tasman Sea at the Golden Bay, Autahi's soul ascended as its original purity. I let the illusion of his physical disappearance rise into my awareness of eternal life. I am thankful to have met Autahi, a most remarkable, lovely, gentle being who always keeps a place in my heart.
Seminars In New Zealand
As Dr Beierle was unable to be in New Zealand, I took over the nine seminars Heinz had set up for the Kiwiland. I step in to the task of seminar leader. I speak from my heart letting the divine be my guide. I am aware that I always and only speak to myself. I am emotionally on top. I listen to the divine within.


After a two-hour session in the community center of Takaka at the Golden Bay on the 20th of February, I hold a two-day seminar in the Westhaven Retreat. There are rooms for all twelve of us, each enjoying a breathtaking view on a Golden Bay inlet and the rolling hills from every window of the house. Instead of familiar gentle sheep, tame lamas graze along the sandy paths leading down to different beaches. The owners are Papa Bruno, an electronic engineer, his charming wife Monica, a native Austrian, and daughter Monica, aviator, sheep shearer, farmer and more. The three are radiant and friendly hosts I create for a serene introspective seminar time.
The subject of our seminar Revealing Our True Self brings interesting revealing discussions among all participants: Peggy Carter, Landon Carter and his friend Summer, Terry Carter, Derik McLeod, Heinz and Cynthia and the two Monicas as well as myself. So easily we forget that our daily expectations are selfcreated illusions which bring us undesired results. However as we concentrate on our original purity and integrity, our archetypal invisible pure self, we live in a high state of consciousness. This is our reality when we are nonjudgmental, nonpossessive, unconditionally loving. We can never practice enough being who and what we are by listening within and believing in what we hear. We are confident in the unseen and KNOW that we each are divine, wonderful beings. My world is my playground and I accept it as good and very good.


Every day I fly to another town from the South Island to the North Island to share my belief from how I see it. In Nelson still on the South Island, I expand on the theme: The Divine Transformation. By the Socratic game of questions and answers I find myself swimming in the abstract, the Is-ness and Is-not-ness, ABSOLUTE. I do love this deep philosophical thinking and I like the game of questions and answers. I conclude that the real self is revealed not by transformation but by revelation of what we already are.
I stop in Wellington, the capital of the North Island, in Napier and Tauranga. Each town vibrates in its own charm gently reflecting on me my own thoughts.

In Tauranga I am honored guest of Peter and Faye Coburn who share their lovely home with me outside of Tauranga. As I change the title of the conference, it turned out that it is JUST that what the people wanted to hear. Indeed, once more I tell myself: Nothing ever happens by chance.
My last stop is the Auckland seminar with the title: The Truth About The Divine Human. As god is all, god is neither good nor bad. We are all that god is. The divine human expresses its godself from its highest personal best and that means affirming: I LIKE ME. It is kindergarten theory and yet it needs continuous practice.
Before I leave New Zealand I sightsee in and around Auckland. I visit the maritime museum and find great delight in a Maori show. I enjoy a 360 degree view on and around Auckland and follow the ferry navigating to the peninsula Devonport where I spend a couple of relaxing sunny hours.
It does not matter where I am or where I walk, I always share who I am. I talk to the little children playing along the beach, I share with grandpa and grandma contemplating on a bench, I giggle with the taxi driver who rushes me to the airport, I laugh with the lady who keeps clean the toilets or the porter who carries my luggage, I twinkle to the stars, the sun and the moon up in the sky, I share-I travel the world and I have fun. I am a citizen of the universe-I love my world, I love all.
-Dr Ellen Jermini