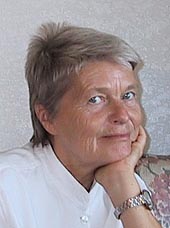 THE THREE-WEEK seminar tour around the North and South Island of New Zealand ends on Monday, 5th March Australia with its crown of Sydney-one of the most beautiful cities around the world-salutes me with cheery sunshine surrounded by an impressive white puffy clouded sky.
Dr Herb, who arrived the day before me, already explored the thrilling environs around our hotel, the Radisson. Upon my arrival he whisks me on a mini sightseeing ride in the "high built" monorail from where I look down to the Lilliputian illusions of life. I feel as if I am sitting in the Disneyland train enjoying my magic world filled with vitality and happiness.
I observe how the tall modern buildings, many still under construction, are interestingly put up with their decorative antique facades yet magically matching the contemporary style.
The monorail passes now along Darling Harbor. Here on the city's western side-just five minutes from our hotel-is always plenty happening, lots to do and much to see. A great selection of shops, boutiques and restaurants, for every budget, can be a distraction or temptation for the munificent tourists. Though life is a merry hustle-bustle, coming and going, there is an overwhelming silence bursting in me while I sit on the stairs in Cockle Bay along the shore. I am waiting for the lightshow a soul-tickling production of sound, lasers, film and water projected onto two giant semi-circular water screens. Here I am in Australia-apparently many flight hours away from America, from Europe, from my family and my friends and yet all vibrates very vividly in and around me through my very thoughts. The show is spectacular. The show is introspectively striking.
Mount Everest In Sydney
I AM STILL IN awe of the genius man's imagination and his creative art work with music and water, when a group of Japanese tourists come up to me to chat. Though we do not converse in a mutually understandable language, but by signs and laughter, we communicate.
I understand that they are excited to go to the show at the BIGGEST SCREEN in the world, to live in a film of the breathtaking escalation on Mount Everest, for me one of Sydney's many unforgettable events.
For me it is like flying into the world's highest mountain and climbing up to its magic peak-celebrating with the brave rock climbers in their great achievement.
Deep Perspective
Simply Done
THE TWO SEMINARS Dr Beierle gives at the Sydney Theosophical Society open new doors to the many eager young listening participants. Aware that all is my reflection, I see an obvious change in the facial expressions of those who openly and receptively listen to the UNI dean's lectures. In his deep, often so simple yet apparently inobvious philosophical message, the treasure of inner wisdom gently reveals itself for those who have ears to hear.
Traveling the world and living in hotels is quite a different lifestyle from that which I live as a monk in the Absolute Monastery in the High Desert of California. In reality it is not so. Wherever I am, the world is my monastery, a place of inner peace, harmony and love-a world I ALONE CREATE for my enjoyment always tuned in to the divine within.
The radiant faces of the happy hotel staff mirror my state of mind. Mark, our friendly hotel porter with his charming Italian accent, cannot do enough to serve us with tourist information and to assist us in carrying our luggage. Every morning young Thomas from Taipei, the radiant restaurant manager, welcomes us to the richly displayed breakfast buffet. Always balanced and happy, he is everyone's morning delight spoiling the hotel guests with fresh brewed coffee, tea, juices, all to each one's choice and pleasure.
Julie-Anne the young blond conference co-coordinator of the Radisson introduces us to the hotel's e-mail room and shows us the large conference rooms for our future seminars in Sydney.

One of the highlights of our two-week Sydney stay, is an evening performance at the famous Opera house with Cosi Fan Tutte, an event I would repeat at any time not only for the charm of Mozart's genial presentation, but also for the delightfully unique Australian atmosphere on Sydney harbor.
People from all over the world cross our way and wherever we are, we irresistably share who we are-sometimes with words, sometimes in silence. We are always treating for ourselves, our atmosphere and those around us.
Park Bench Miracle
SO IT HAPPENS that one morning as we sit on a park bench along Darling Harbor enjoying our breathtaking Australian world. Next to us sits a couple I guess they are in their 50's. The lady relaxes in her wheelchair breathing through an oxygen tube she holds in her mouth. Her husband quietly sits next to her enjoying their presence in silence.
After a short time, I suddenly hear them clearly talking to each other. A glow of light sparkles from her eyes as she chuckles into her cellular phone. The oxygen tube forgotten as it reverently rests in her lap. Within myself I know: Treatment-prayer works! I am in charge of my world!
Another precious creation of Herb and mine is Vinnie, the young selfconfident Chinese waiter who serves us in a recommended Italian Restaurant on Darling Harbor. Every time he sees us he dashes to our table with his enticing food stuffed dishes, he stops in front of us with a question curious to know our philosophy, more about who we are and what we live. Just before we leave the restaurant, he spoils us with delicious desserts, his generous gesture of respect and gratitude.
So many miracles happen continuously, we are having fun.
One evening while Herb and I walk home to our hotel in Adelaide-where we held a weekend seminar at the Theosophical Society in South Terrace-a native joins us on our walk through the twilight. Though he acts hilariously, I realize that his heart is as heavy as is his alcohol smelling breath. Leisurely we walk through a gloomy looking city park listening to his hidden hurts. I listen carefully to the conversation between Herb and the stranger, aware of how Herb subtly catalyzes the man into a grand sense of selfworth and selflove. The stranger gets the point. Thankfully he shakes hands with us, ready now to go his way in peace, jauntily enjoying his new found selfconfidence.
A Baby Miracle
THE WORLD IS filled with revelations and being part of such events is cheerfully delightful. After the talk by Dr Beierle in the Unity Church of Christianity of Adelaide with Rev Beth Whitters, we participate in the most thrilling announcement of a fifty year young man. Like transported in a world of magic, Francis gets up in front of the congregation announcing in his resounding so happy voice: "I soon will be a daddy-next month! It is my first baby!" while tears of joy run down his emotionally red cheeks. He and his wife almost had given up having a child because of physical reasons-but now all that was ended and children were to be their joy.
Later at the airport it thrills Herb and me to meet Francis with his beloved young wife. After church he rushes home to bring her and their forthcoming baby-for us to bless-just before we take off for Manila. After a short talk the young lady's skeptically looking eyes change into a sparkle of selfconfidence. The couple leaves us new born in awareness, ready to be a happy mummy and daddy of a beautiful genius.
Arriving in Manila, the Philippines, is a great proof of believing in myself. It is like living in another world with their driving habits and their different eastern life traditions.
We love the Filipinos, so gentle and respectful. They are beautifully looking men and women, radiating their genuine joy for life. The children are like all the children in the world, innocent and pure, some running out naked in the streets, having neither clothes nor shoes, yet being themselves and having fun. In front of our hotel I observe a little boy, maybe six years old, crouched in the middle of a busy street washing his face and quenching his thirst in a muddy puddle. His eyes shine forth innocent joy.
Taipei International
Meeting Place
THE CLOSING STAGE of our trip is Taipei, where only a few people speak English. At the airport a throng of taxi drivers offer us their best transportation service to our hotel, approximately an hour drive to town. To choose right from this impressive crowd of drivers, we follow our heart.
The country is a pure delight, lush hills and green meadows reminding me that all the world fundamentally is the same. Here order and cleanliness are reflected.
We are well accommodated in the Fortuna Hotel in the center of Taipei lovingly recommended by our bar manager Thomas of the Radisson Hotel in Sydney. Here our five-day stay is highlighted by many international casual but special meetings with business men, religious and philosophical world representatives, fine parents and kids. With Lilia Yu and her partner Yoyo Chiang of the Chain-E Co Ltd in Taipei we establish a new connection between China and our campus in America. The two young directors grasp the essence of the UNI teaching and without saying anything further they KNOW that all success in life starts from listening within, with knowing who we really are.


While picking up my room key from the receptionist desk of the hotel, a radiant dark skinned man stands smilingly next to me. "Where are you from," he starts talking to me. We have several long conversations. He informs me that he is from India and that whenever I come to Bangalore his house is my house. The next morning at the breakfast buffet this friendly Indian man, Mohammed Fazlul Haque, introduces to Dr Beierle and me his two friends Rev George Papaf, director and founder of the Christian Prayer House in the Andhra Pradesh State in India and Eric Schubert Ansah from the Amsterdam School at the University of Amsterdam. Sipping tea we share religious and philosophical talks together. Our global friends feel that we should open their next day World Peace and Prayer Conference in Taipei which unfortunately is the day of our departure.
No Beards In Taipei
ALWAYS INTERESTED IN the latest technologies of the world, and recognizing that here in Taipei almost every child owns a cellular phone, we are amazed what the Taiwanese market offers. We walk through the narrow Chinese streets with all kinds of little boutiques with their oriental art displays.
Though it is a moist autumn day many inhabitants take their lunch breaks at the outdoor cooking corners easily attracted by their favored flavored homemade food. Strolling along we enter a store here and there inquisitively sniffling around as only a few speak English.
That is why we enjoyed so much the two young sales clerks, both proudly speaking a few English words. They show us every gadget in their store, impressed by our presence. Then one of the girls-obviously taking all her courage-touches Herb's beard timidly saying: "May I touch your face!" while already touching it. Her friend, apparently very outgoing, comments: "How can you do this, I would never . . . !" and whoops, already she too, puts her fingers in Herb's face touching his distinguished looking short trimmed gray beard. Then embarrassingly they giggle like two children would after having done a mischievous act.


Traveling the world as a monk is a joyful experience of recognizing and reminding me where my real values of life are. When I know my values and I am in love with myself, then I can truly be myself and have fun. Then alone I have the result of LIVING to my highest and best-based on the divine within.
In fall we take our next trip, we will go to Europe: Switzerland, Germany, Russia, and the Ukraine. It will start in September. We will see you there!
-Dr Ellen Jermini