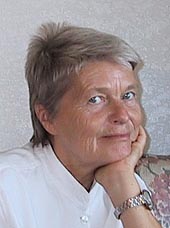 THIS IS MY third visit to my beloved Guyana. Each time flying over the Caribbean islands to Georgetown I bubble in childlike joy.
Herb and I enjoy a peaceful flight drinking in the glittering emerald Caribbean majesty. As a divine spectator I soar in my dreamland of inner splendor.
My plane filled with native West Indians exudes a tranquility uniquely its own. I feel I have come home as my regal bird of the British West Indian Airlines lands at the Timehri International Airport, south of Georgetown.
The night is pleasantly warm and moist as I enter paradise where friendliness and openness greet me. In the waiting crowd are two familiar shiny brown eyes that sparkle forth my welcome. Soon I snuggle and hug with UNI alumnus Rev Carol Oliver before Gayford, her private driver, brings me to the center of the town. The one hour drive fades as an instant as I revive memories of past visits. Gayford delivers me to Carolís church, the Ascension Temple of Truth in Georgetown. Carol generously shares her second floor apartment with me for my entire 11-day- stay. I was immeasurably honored!
Daily Herb and I visit schools, churches, centers, kindergartens and Guyanese luminaries everywhere sharing the philosophy of being myself and having fun.
I am always attracted to the children. I fell in love with hundreds of precious little angels, from the tiniest baby I met in UNI student Joan Leitchís Immanuel Day Care center up to the teenagers from various Sunday schools.
The two-three year old tots were enjoying breakfast when newly enrolled student Esther Solomon introduced me to her fifty-three toddlers she daily trains in her Sacred Heart Play Group. In sweet innocence, dressed in checkered red- white aprons or trousers, they enthusiastically sang moving their tiny artistic hands to the meaning of the well-memorized songs. I eagerly taught them the melody of my daily affirmation: I LIKE ME. With great keenness, lots of smiles and a happy heart I chanted: I LIKE ME, I LIKE ME, I LIKE ME! pointing toward myself and emphasizing the importance that I am number one. I am the center of my universe and let my inner sun shine forth.
As tiny as they were, they each participated with giggles and giant smiles, even the littlest boy, a new- comer who was pining for his mother, he too had fun as he sang with me. Seeds for life were planted in their infant minds and hearts, positive gems for them, as they are the new generation of genii in Guyana. Liking myself without judgment or limitation opens the doors to my indwelling self and I live in a masterful awareness.
After Herb and I returned from two early Sunday morning church talks, I stepped into the Sunday School of Carolís church. Here thirty ingenuous children from the age of 5 to 15 attended her two-hour classes. They study the Bible, they learn about Jesus and become aware of God the unlimitedness in all its expressions. Rev Carol and her staff teach them they are NUMBER ONE and that their body is the temple of the living God. They affirm: I am whole and perfect and flow uninhibitedly and non- judgmentally with the truth about themselves. They return home with a new understanding of themselves and share it openly. They too joined me in my song: I LIKE ME, I LIKE ME, I LIKE ME and felt uplifted when singing it full of enthusiasm!

-Dr Ellen Jermini