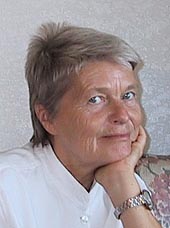 THERE HAVE BEEN times I have been scared of my own shadow, my own reflection, because the circumstances were scary. I know people who are not scared. A dear friend was one who never felt that he was wrong, because he really was always right. That is hard to imagine, but as I recall our friendship, our relationship, it always proved out his integrity and wisdom were sublime.
My creation was my shadow. My shadow was my reflection. I pretended to make my shadow a reflection of me; whereas, it is just an illusionary expression of my limited human consciousness.
When I am nonjudgmental I live the truth about me.
Once upon a time (this is about my friend) there was a very special child called SUNNY. Sunny was the eldest boy. Sadly two other children in the family of four died and his mother tied all of her hopes and joys to Sunny. His mother eagerly and enthusiastically told everyone, "This is MY S O N Sunny. He has an extraordinary mind. He knows things before I even think about them." His supernatural alertness and brightness were quickly recognized by everyone in the community.
Sunny was precocious, no getting around that. His remaining younger brother toddled along in Sunny's light as Sunny took his kid brother with him to the soccer field for the games he played whenever he had a free moment. Though he was skinny and not very tall, he was agile and vital in kicking the ball. He was always at the right place to make and save points.
Wherever Sunny walked through his charming cure-centered alpine village the people delighted to see him. They enthusiastically ex-claimed, "Here comes Sunny, OUR treasure!"
His father put the desires of his family and two sons before his own needs. His mother was a teacher and realized early that praise caused young minds to spring forth into their native genius. She practiced often on Sunny.
Growing up in his unpretentious home, he keenly assisted his dad evenings and weekends on his construction jobs. Sunny's paycheck helped the family meet their expenses.
A natural student, Sunny rarely studied his textbooks. His photographic memory was enlivened by his sharp mind. He was so naturally gifted he did not know what it meant to feel superior of his companions. As is usual with geniuses his introverted character made him appear shy and reserved.
Sunny had a dream--he wanted to go to college and become a financial wizard. While his friends relaxed on school holidays, Sunny worked to pay for his studies.
He finished his university training and entered a career in money management. He fell in love and was married by the time he was 23. Soon he was the happy father of two exceptionally bright and talented children, a son and daughter.
Sunny had an abundance consciousness. He always had money. Nothing was impossible to him. Always introspective, he happily lived within himself throughout his life. He believed in his dreams and followed them for his own delight. Sunny was a living example of his wealth consciousness. He dressed with style and class reflecting his respect for quality in all things in his life, including his wife. He always had money in his pockets and paid for outings with friends and relatives.
Sunny built a reputation of respect and confidence among his clients and the community-at-large for his wisdom in money matters. Investors worldwide gathered at his feet for guidance in making their investments prosper. He never failed them! He wore a barometer in his eyes. His eyes reflected the integrity of those who looked at him. Those who were into nefarious programs could not do business with him.
One-day rumors started to spread around the town that he was doing something improper. His integrity and sincerity were so pure, so powerful, the rumors could not stick to him. Rumors are like feathers freed from a pillow—they fly away with the wind and never are fully recovered. People who did not know Sunny caught some of the feathers and believed in their libelous information. Misinformation always causes the beholder to live in judgment, be unhappy and hold a sick attitude hurting only themselves.
Those who know Sunny look beyond the false statements. In peace and confidence taught to them by Sunny, they live a healthy, wealthy, happy life.
They live effective lives following Sunny's words of truth,
When in doubt, listen
To your Inner silence,
Listen and believe
In yourself!
Sunny lives the truth. He believes in himself. He enjoys driving luxurious cars, living in beautiful houses and wearing quality clothing while not possessed by any of it. His most precious time is any moment he can spend alone. In the silence of the mountains, away from active city life, he speaks as his indwelling God. During this special time listening to his divine self, he lets out the magic of his inner wisdom illumining his world. Alone, yet one as his world, he paints a glorious picture of his pure world. His life is a mirror of his givingness, goodness and abundance.
The world is full of Sunnys, unrecognized people who live the truth under all circumstances. They are misunderstood. Their eyes are but mirrors reflecting the goodness within them. Their option to spread truth is all they know. Others may spread rumors such as were laid upon Sunny. These rumors can tarnish a reputation but never blemish the reality of a pure divine being. Appearance is ever changing. Truth or God never changes.
Truth forever sets all everlastingly free.
[A tribute to my husband Helios Jermini]

-Dr Ellen Jermini