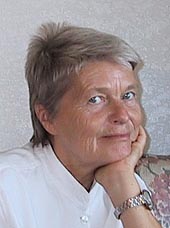 All Is In Divine Order
A dime as a coin is not of great value unless I create it as a golden dime. Its lucent covering gives it a special importance and more worldly appreciation.
I remember being nine years old when Aunt Liz gave me a golden dime. Curiously I held this precious coin in my tiny hands, admiring my own piece of gold. Aunt Liz thought that this was the most costly gift a wealthy aunt could share with her little niece especially as she had no children. Her whole life was based on jewels and gems which she benevolently shared with us kids.
My life is filled with dimes of all values based on what I make out of life. My affirmations are my most precious dimes. Some of them appear to be normal everyday used coins which take care of my general payments. But just like a simple dime can change its value to become a precious coin by its outer appearance, so my affirmations become magical coins by my cheerful attitude and my dedication to what I believe about myself.
This physical world is an illusionary experience in which I am the great magician. My freedom of choice allows me to make out of any experience a golden coin enfolding any event in my natural purity and integrity. My affirmative statements fundamentally are POSITIVE. I speak my avowal with firmness, with selfconviction, with discipline, dedication and determination. I affirm the truth about my life with onepointedness and my inner knowingness confirms that it is so. I leave my prayers to my indwelling god, simply saying: All is in Divine Order!
A friend of mine called for spiritual treatment. Her beloved sister was brought into the intensive care. Together we spoke our words for healing: Helen you are whole and perfect, Helen, everything is in divine order. The following day, we received the confirmation that Helen was out of the intensive care and that she felt miraculously well. Everyone in the family felt relieved and saw Helen physically OK. The same evening, however, Helen left her physical body. Peacefully she entered her next exciting adventure. In silence, alone she had prepared her enlightening journey to take of in glory and it was in divine order.
The question could be asked: why did she "die" when all was in divine order.
Richard Bach says in his book ILLUSION, "I imagine the divine beautiful, just and perfect. Then be sure of one thing, the divine has imagined it quite a bit better than you have."
I thought about this deep philosophical statement holding it in my heart as a precious golden dime. I meditated and heard: Indeed, all is in divine order seen from the divine point of view--the only clear unchangeable view. We live forever. Though the physical appearance changes its outer form, the spiritual is evident to one who is divinely in tune--who lives in unconditional, nonpossessive love. Helen left this Earth experience, in peace and glory ascending to that SHE had decided and accepted as DIVINE ORDER. Unpossessively she left the relative world to its originally pure course.
As a human being I might deny to accept the choice of departure of my beloveds, moaning about their leaving. I allow selfpity to be the master. As a divine being I live in eternal oneness, one as all, untouched by the illusions and limitations of the relative world.
I am here on Earth to see all in divine order and to understand the value of the dime. I now recognize as a precious gift of wholeness and perfection, purity and integrity the price behind any appearance and it is mine to mold it into gold. I see beyond the illusion and enter my next step: spiritual illumination.
Take a dime in your hand--any dime. Be as innocent, pure and open as a little child and let it speak to you. It has a message to give to you--the real value of life--oneness in eternal life.
-Dr Ellen Jermini