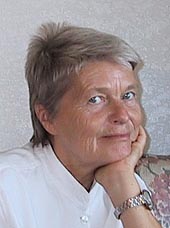 It does not matter what challenge I face: love is THE real remedy.
Last week I participated in a meeting of the San Diego World Affairs Coun- cil on the subject: Bringing Water To The Children Of Africa. The conference was hosted by Vicky Butcher, president of the World Affairs Coun-cil and president of the El Cajon Rotary Club, in cooperation with the San Diego Optimist Club.
Vicky, a dynamic, active, charming lady, organized a volunteer group of eleven including high school and college students from the San Diego area to visit Kenya.
One of the fervent young world travelers, seventeen-year-old Grossmont College student, Kelly Ross showed a mock-up of their water supply invention which will serve the African children. Their motto is: Bringing Water To The Children Of Africa. Kelly described a tent, roofed with a plastic cover to collect the frequent rainfall into barrels placed around the tent. Their simple efficient idea was approved with delight.
The highlight of the conference was shared by Richard Makau, a native born Kenyan, father of two children of 5 and 7, from La Mesa. Enthusiastically Richard reported the recent dramatic change of his home country from a corrupted republic to a positive vital living nation. It took place overnight. It had seemed impossible only days before, Richard shared.
Richard explained that newly elected President Mwai Kibaki brought a change to Kenya following the successful democratic elections last December. President Kibaki entered his presidential position with determination, frankness and sincerity aiming for his envisioned good for Kenya and its 32 million people. He introduced mandatory free schools for children 6-13 ensuring awareness of their responsibilities through the education of these children. He supports national security and increased the salary of its police officers. He delegates jobs to responsible engineers and knowledgeable contractors to build roads, hospitals and schools. He guarantees respect for the women knowing they are an imperative influence on each generation. President Kibaki guarantees freedom of speech. The president asserts his positive attitude for Kenya to be put into motion during his self-chosen one-term 5-year presidential service.
Richard introduced the group to an amazing political man--President Kibaki--who has the courage to follow his heart and stand up for his homeland for the good of all.
As a representative of the University of Healing, I shared at the conference the idea of living by principle--sharing love. Since I visited Africa several times I understood well what they were talking about. I was utterly delighted to hear about the positive influence one man--such as President Kibaki--brings to Kenya. I know that with Administrator Kibaki a new consciousness rises not only for Kenya but for the entire nation of Africa. He is the example of integrity and caring. Four months into his office he has shown phenomenal results.
Nothing happens by chance. The law of cause and effect proves itself with results in Kenya through powerful affirmations and great expectations.
Following in the footsteps of a dynamic, sincere and competent Kenyan president, the eleven Californians know the magic of fresh water for Kenya is done by love. The fluid magic is achieved by freely giving of themselves and their time, as the president does. The eleven see glory successfully fulfilled as each sees it in its final conclusion.
I blessed Vicky and her eleven travel companions with words I have come to make the foundation of my life: Be Yourself and Have Fun.
I see each water missionary a messenger of unconditional love, bringing a heart filled with care, joy and harmony to a country which is spiritually open-minded.
This group blesses these Kenyans and sees beyond any illusion of lack. They let their light shine wherever they step forward and see Kenya and its people in balance and peace, in health and wealth.
Africa is reflecting a new universally loving horizon and this because we each see it so--I see it so.
Therefore with the Republic of Kenya I joyfully sing with all my world (to the tune of God Bless America):
I bless Kenya
Land that I love
I stand beside her
And guide her
Through the night
With the light from within.
From the mountains to the valleys
To the ocean white with foam
I bless Kenya
My home sweet home.
I bless Kenya
My home sweet home.
Kenya is blessed by unconditional love distributed from their children to their parents and to their entire population spread over a quarter million square miles.
Love indeed is the real and everlasting remedy.
-Dr Ellen Jermini