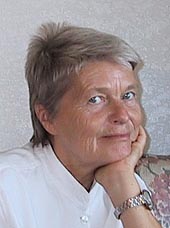 As I walk my meditation path this beautiful Easter morning, I see the Christ consciousness dance before my eyes in every flower, cloud and hillside. I am one, the eternal Christ.
Strolling along in this awareness I feel a deep sense of peace and rightness in my world.
I see the Christ strength in the ancient majestic Live Oak trees; the birds sing a celestial response: The eternal one is always here.
In silence I walk the violet-yellow desert trail leading me to my favorite site for introspective worship, a thriving peaceful green-forested area. I sit and listen to the harmonious majesty of all life. An awesome moment of inner reverence orchestrates in me the celestial music of divine wisdom. I listen! Once more it echoes: The eternal one is always here.
Who is the eternal one? I ask ready to listen. I listen!
I hear the phrase do what I have done and I feel a kinship, oneness with all truth. I know within me The eternal one is always here, living in me.
The master teacher also walked along his desert trails, his sacred sites for worship and introspection, just as I do. He walked with men, as my father, my brother, my son, my friends, my neighbors, like everyone of my creation, just as you and me. He lived a simple humble life, ate and slept with his disciples--his students--while being an example of the principle by which he lived. He spoke to the crowds in parables and referred to the importance of their thoughts: It is done unto you according to your belief. His words were consistent and well shared.
The eternal one is always here, he said.
This is Jesus, the man walking on Earth as many illumined masters do, living among us even now!
What is the Christ? The Christ is the indwelling presence called god, absolute, pure consciousness dwelling in me, in all. The Christ consciousness is me as I speak my affirmations: I like me. All my ways are peace and all my paths are pleasantness. I walk as the master walks.
Is Christ alive? Of course, all time and space is here now. There is only one. There is no otherness! The indwelling Christ/god, lives without beginning or end, lives omnipresent, omnipotent and omniscient, unlimited and unchanged. I am born this Christ consciousness. Every being is born the pure and perfect god. By choice I live and express this ideal state of consciousness and I am myself and have fun.
To say and affirm I am god, god I am, expresses the living Christ in me and reveals what is in my human expression, in this human game.
I respect the presence of the inner Christ in me.
Starting with me, I respect me for whom I really am. I am the Christ regardless what name I carry in my physical expression: I respect and love me as a divine being. I am true to myself. I love my neighbor as myself. Naturally as the Christ, I respect the Christ presence in every being and all are my creation.
-Dr Ellen Jermini