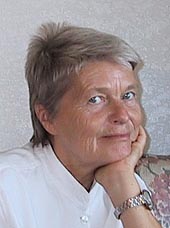 Our name carries an important meaning in our life. This I learned from my little Mini Pinscher five years ago. When I brought my tiny puppy home from the breeder, I gave my pet the name King. I had heard that because of its playful character, his race was described with the nickname King of the Toys.
Consequently I thought that the name King would give my puppy a royal reference and a definite attitude of selfconfidence. As little as my mini pin was, he soon acted according to the royal attributes I saw in him. He started to perform as a vivacious little ruler, being possessive over me and his companion dog Button, a three-year-old Mini Schnauzer. I realized that I had wrapped this little dog in a blanket of dominance rather than in a blanket of love--the one and only purpose why I had created a puppy in my life.
One day a friend had the idea to change the name King to a name which would suit my cute little dog perfectly. We looked at his loving features, his trustful sparkling dark eyes shining forth in his alert brownish-black spotted face, adorable to anyone who wanted to experience a lovely puppy. Spontaneously we baptized him Love and because of its tinyness we called him Little Love. In just a short time I noticed a sweeping change in my little Pinscher reflecting MY heart-warming attitude in this doggy - his real nature. By simply changing my dog's name, a new doggy emerged from a ruling King to pure LOVE.
I was aware that whatever thoughts I put onto my puppy, he responded astutely and magically. Owning a pet was a new adventure for me as I never had my very own dear furry friend. For the first time I realized a healing power reflecting in my lovely doggy friend, the healing power of unconditional love. Animals are nonjudgmental and unconditional and they teach living from the divine within.
Often Little Love reminds me that it is time for a break especially when I feel "rushed" to finish a work. Uninhibitedly he insists to get up as he wiggles his favorite fluffy toy in front of me squeezing it squeaky sound into my ears uninterruptedly. Casually he throws it in the air or flaps it around his head trying to get my attention. It does not take long and I am stretched out on the carpet happily playing with my treasured friend. I am having such fun that the world around me disappears, a wise method of relaxation.
Little Love is still a tiny dog standing 12 inches high. He is alert, curious and shows a gentle braveness towards any dog, big or small.
The ultimate touch of gentleness to Little Love was given by 9-year-old Sabrina from Switzerland. She visited the UNI-campus with her grandmother and her brother Jerôme. Nothing happens by chance, as when Sabrina "forgot" her favorite doll at home. For her two week stay, she found a happy replacement with Little Love. He became her cuddling baby doll. With innocent caring, she wrapped him in a warm white blanket, tenderly holding him next to her heart, kissing and snuggling the doggy as the sweetest new born baby on Earth. Never had I experienced Little Love so relaxed, so content, and smilingly peaking out of Sabrina's arms as she played his mummy.
One morning I arrived in the house and there stood Sabrina with Little Love dressed up in a red ruffled doll dress. Even being dressed as a doll did not bother Little Love. He did not mind. He played the game untouched, surrounded by Sabrina's genuine love, He was happy. Both Sabrina and Little Love, spent precious hours together sharing the silent language of pure unconditional love, living joy filled moments in the now.
It does not matter what first name we have chosen for our life experience, our real and precious name is: LOVE!
-Dr Ellen Jermini