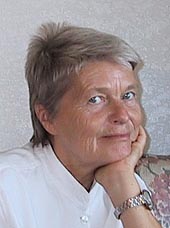 One of my favorite passions in life is dancing. All of my life I have had a deep love for music. I sing and dance with happy tunes intuitively expressing my inner enthusiasm. My excitement for music is a natural treat for my entire body as I swing with its rhythm and joy through life.
For me dancing is a magical exercise of letting go. I waltz around my living room and out into the garden elevated in my euphoric state of mind. I am in heaven. I sing and dance around my two dogs, Button and Little Love, who jump with me in my happiness.
I especially like dancing to the beat of familiar Strauss waltzes, a lively tango, or even to a slow elegant Eng-lish waltz. To these vivacious rhythms my imagination leaps into a spiritual oneness. I am alive! I feel energized. I feel an invigorating blessing through every cell of my body as it vibrates its eternal youthfulness. Every organ, action and function of my body sparkles with the wonderful musical freshness: purity and perfection.
Dancing gives a magical lift to my happy life, to my healthy body--it is flying in unlimited freedom--unlimited beingness.
Some years ago while traveling with a friend in Northern California our trip was blessed with many thrilling adventures. A special peak moment I delight to share here:
One evening leisurely strolling through an antique cowboy town, I heard music playing from a crowded restaurant. I stopped and listened! These were MY songs, those well known captivating melodies from the fifties and sixties, music which still electrifies me to sing and dance and be part of it.
"Letís go dancing," I burst out, bubbling with enthusiasm. Off we ran in the direction of the music.
Shortly we were standing in front of the restaurant pouring out my melodies! They were my favorites. They were wonderful! Nothing could hold me back even as I was told it was a private wedding party.
My joy, my eagerness to dance, miraculously opened the doors to us. As though we belonged as wedding guests my friend and I walked confidently into the party and soon were tripping the light fantastic to every song played for the wedding party.
We had even more fun than the wedding guests, we really did, and everyone followed our lead as we danced across the floor. We had lots of fun. When the music stopped giggles and laughters embraced the room all joining in a special cheers on behalf of the wedding couple. To triumph our dancing and in celebration of the wedding we received glasses of the finest Champaign--an additional treat!
My fire of enthusiasm was burning high! I went right up to the wedding couple. I danced to the platform, accepted the microphone near the orchestra from the band leader. I introduced my friend and myself. The room was now attentive and interested. With rapt awareness all eyes were on me. My heart sparkled forth in loving words. I faced the bride and the groom. In anticipation they looked into my eyes. I told them they had already been spiritually married before the minister tied the official knot. I smiled thoughts of joy and told them that on their path of life each live independently yet together. I asked:
"Lift up your glasses and hold them high. Today we are in the presence of two blessed people, this wedding couple, who have before them a life filled with happiness, joy, harmony, abundance and peace. They are creating about them a home of the most sacred love. Every person who enters their home is blessed and eternally filled with wholeness and joy. Now drink this nectar of the gods and sing divine praises to this esteemed man and woman."
In a vapor of light and love my friend and I disappeared out into the night after dancing our hearts out in the magical musical blessing.
-Dr Ellen Jermini