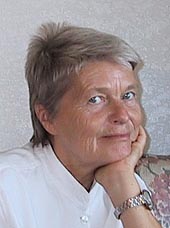 Having friends is part of a human fun life and often seems to find a great importance in one's relative world. Friend-ship may confirm and flatter the ego such as a helping and caring person who sees needs and wants in "others."
Yesterday I received a lovely Christmas card from Switzerland. The card was signed: I love you, your friend Marisa. Indeed, Marisa and I are longtime friends. As young mothers and happy wives we often talked together finding beneficial solutions for our sometimes challenging children; we enjoyed lovely parties with tea and home-made cakes and cookies in our homes and spent exciting times on the tennis courts.
"It has been a long time since you left for America; yet I feel you are as close to me as a true friend can be," Marisa writes. "Thank you for your friendship. It means a lot to me mainly how you saw the positive in the unexpected loss of my beloved twin brother."
Her uplifting Christmas wishes inspired me. I treasured her sincerity in calling me her friend. I had never signed my letters to her with: Your Friend Ellen. Not that I did not consider our friendship, but more that I had the feeling I gave a preference to someone--which of course came as a judgment from my part.
Many friends over the years drift out of my life. I am less and less in contact with them. Each one is living their own beautiful life. We visit when I am in Germany or Switzerland and then off we walk our own pathway of life with continued mutual respect and love for the other. I ask myself, "Are they therefore more or less my friend than Marisa who regularly writes to me? What makes the relationship with Marisa so special, I was pondering!"
I consider a friend as someone who loves me just the way I am, the same way I love them. They are always there regardless of wherever I may go. I love my friend unconditionally. My friend, being a friend, loves me unconditionally too. This is an honorable, sincere friendship--unconditional givingness without any expectation of return!
I just answered Marisa's Christmas wishes. I felt an honesty from my part seeing in Marisa a divine, wonderful being. Her confession to me calling me her friend opened the petals of my inner sun, allowing me to bloom nonjudgmentally as a FRIEND. This is what I am as a friend.
In my first sentence of this EJ I speak of friendships as "human fun"! Is this so?
I had a revelation in this statement. I am a friend to everyone in my world just as a wife or husband is a perfect partner, the result of an harmonious relationship, I am a perfect friend to everyone in my world. Wow, EVERYONE? Yes, there is no comparison as I am my divine, happy, unconditionally loving self. With unconditional love I conquer the world, I am the perfect mother, father, uncle, aunt, grandmother, grandfather, husband, wife, daughter, son, teacher, student--whatever game I like to play-I am a fabulous friend first to me. Consequently the entire world is my friend, unlimited, without comparison, unconditionally.
True friendship is living in the ship of oneness as a stone, as a tree, as a flower, as the sun, the moon, the stars, as an animal, as anything in the universe. In oneness I express my divinity--my true nature, my godself. God has no special friends. God is all, god is one as a friend by being itself and having tons of fun.
I love you!
Your friend,
Ellen-in oneness as all
Happy New Year!
-Dr Ellen Jermini