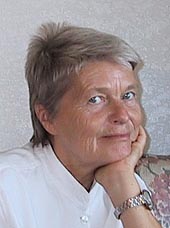 So often I allow myself to be touched by the hussle and bustle of the outer world, that even waiting times--which are precious times of relaxation--become a challenge where I feel stressed.
It is seven in the morning and I sit in a Starbucks Café while waiting for my car to be serviced at the nearby car dealer. I use this quiet time as a meditative fun time even though people enter the coffee bar ad infinitum. I am nestled in a comfortable easy chair, the only one in the bar, introspectively watching the show of my thoughts. I am sitting in this charming café while happily sailing through many dimensions of time and space.
My movie presents all types of waiting scenes flashing vividly through my mind. I see myself standing in line at a grocery store--rushed, but mostly entertained by children and people around me. I observe my attitude while waiting in line to buy a ticket in expectation for a special show, or waiting for a train or an airplane. I am aware of me driving down the freeway and being endlessly blocked by whatsoever reason, I created it so. Other events show up in my mind: some exciting happy winter holidays in the mountains as I glide over the white velvet hills arriving all too soon at the bottom. Ready, once again, to go up with the ski lift--but waiting, waiting, endlessly waiting for my turn.
In relation to waiting times, I remember an event in a doctor's office. The waiting room was packed with people. After more than two hours I was finally called in. I naturally complained to the doctor about this inconvenience. Un-touched by my attitude, the doctor knowingly responded: You see Mrs Jermini, my patients use any waiting time to relax in preparation to their visit. You too had time to slow down and think happy positive thoughts about your body before you came to see me.
I felt humiliated by this young doctor's wise words which demonstrated more metaphysical wisdom than I could have imagined.
It is true, my divine whispered in me. I always made waiting time in a doctor's office as my special creative time. In it I would think positively about my body. I would put a definite cause in motion that every organ, action and function of my body is expressing its original purity and integrity. What I did spontaneously was the positive self awareness, doctor ordered.
There are so many opportunities in life where I give myself the chance to learn to wait, to relax and pray.
While I sip my tasty Starbuck coffee I am peace and see many peaceful people enter the café patiently waiting in line--just for a peaceful relaxing cup of coffee.
Every Starbuck coffee shop exudes a calm frien-dliness so each person steps forward in a serene stillness. Whatever their happy attitude is, it may be just in expectation of a special cup of coffee or is it the outgoingness of the charming young Asian girl whose loving service touches each client?
I proudly give myself credit as creator of this morning moment in a Star- bucks coffee bar, Waiting for my car, I create joyously!
Consciously I take charge. I use my waiting time as an exciting innovative time--a time of deliberately thinking my thoughts about me, my world and every person in it and in this bar. I had fun in my waiting time. I am ready for any waiting time--re-membering that waiting time means relaxing time. I relax and go within, undisturbed by the outer. I am ME and all is in divine order. This is the password for making waiting times, uplifting creative times--it depends on my ATTITUDE.
-Dr Ellen Jermini