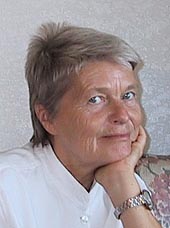 How often I had thought that to go on vacation and relax I must leave home.
I learned very fast that wherever I go, I take my bundle of thoughts with me. To make this clearer to myself: wherever I go I take any burden I am facing at the present moment on my journey, on my vacation. So I follow my own wonderful suggestion: eternally I am on vacation.
Vacations are fun. So I have fun everyday, wherever I am, whatever I do!
I have fun going to work.

I have fun dealing with my boss and my coworkers.

I have fun with my family.

I have fun with my loved ones.

I have fun with my finances.

I have fun with my healthy body.

I have fun with my daily routine.
I am always on vacation.
Yes! I Have Real Fun!
The list is endless. It seems an impossible task. Yet I can face any challenging situation when being me I remain feeling relaxed--feeling like being on an eternal vacation.
Cylvia reveals one secret modus operandus of waking up to real fun.
Cylvia and Roberto were married for more than twenty years. Out of their marriage were born five children, the youngest is 12-years-old. One day Roberto decided to leave his family to enjoy a life on his own. Cylvia felt cheated, abandoned, sad and depressed. To help cure her desperate state, she decided to take off for a two-week vacation leaving her children with relatives. However, already after one week she returned, ready to be hospitalized. Why? Cylvia had not learned to relax, to let go, to be in peace with herself and her world--instead she had used her vacation to dig deeper into her problem.
Cylvia was recommended to the Worldwide Healing Ministry of the University of Healing. We talked with her and for the first time she became aware of the important positive use of the law of cause and effect. She learned about the principles of life and listening to her practitioner's guidance she started to apply them optimistically and beneficially in every area of her life.
She told her practitioner she had made another wise decision: she participated in one of the University of Healing's special seven-day School of the Master semi-nars in Switzerland. Here we teach how to like ourselves, how to be in peace regardless of any circumstances we may face. Through her absolute dedication and enthusiasm to this highly illuminating program, Cylvia gained a new attitude about her husband, her world, her life. To make a long story short: Cylvia now is a selfconfident, charming, young-looking grandmother of four genius grandchildren whom she handles with patience and divine love.
I can travel the world; I can be rich and good looking; healthy and wise as I am in peace with myself. This peace does not come from any outer delight; this peace comes from my thought, from my nonjudgmental attitude. Scenes of stunning mountains, roaming the oceans, idyllic lakesides in Italy or Switzerland --any charming place around the world is mine to enjoy on a vacation time when I am peace wherever I am. My thought is my warm sunshine, the warmth and light which illumine my life in anything I do, from wherever I am.
This year God Unlimi-ted/University of Healing celebrates 30 years of its noble joyous existence. For this reason we have set up two special School of the Master seminars, one in July and one in October. Like Cylvia we all can wake up to the real fun of life and enjoy the art and science of: being eternally on vacation.
Reservations to these two outstanding School of the Master seminars are limited, therefore call, write or e-mail us early enough. On this special one week vacation you will be one with the monks here at the Absolute Monastery, a wing of God Unlimited /University of Healing. It will definitely make a difference in your life.
Seminar dates: July 25-31 and October 9-16. Tuition of $1000 includes the seminar, food and lodging. We accept credit cards, check and cash.
Welcome to your special vacation for your eternally happy journey within.
Each School of the Master seminars ends with a one-day 30th Anniver sary Celebration. Come, sing and dance with us on the heavenly rhythm of eternal life.
-Dr Ellen Jermini