EJ Shares - Autumn 2006 Issue
There are as many healing techniques as there are wholesome ideas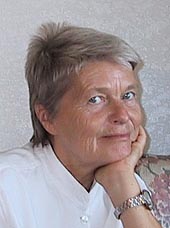 EARLY ONE Au-gust morning I sit cuddled in my meditation chair letting my daily affirmations surge through my consciousness. A gentle echo from within floods my thinking:
I like me. I am divine order. I am peace.
I nestle down in my thoughts enjoying blissful peace of mind.
The day dawns leisurely clearing the darkness of my cozy room. I feel my own presence as a neverendingness now swathed in a state of selflessness. I am that I am that I am.
The eternal now glows in luminous energy reflecting the glow of this initiating day. With this glorious awakening of nature I too am ready for my morning walk and for a refreshing swim in the outdoor pool of the Absolute Monastery.
I step outside! A moment of hesitation challenges my decision to walk further. An unexpected, unusually cool morning breeze strokes my body, I am ready to run back into my warm house.
"Shake it away", hums through my consciousness, "shake it away" repeats itself.
Ah yes, a whisper from within . . . three-year-old Susie in Switzerland!
Susie is the smallest of the five in the Arnold's family! A short movie replays the following charming scene in my mind.
Susie is frolicking on her garden swing. She giggles and laughs kicking up her heels against the swing. With every stride her blue skirt flies up while her blond pony tail wiggles with every move. She is having fun. Inadvertently she slips and falls flat on her face. No more giggling, no joyful laughter, no squeaking of the swing! Silence!
"Mummy! Mummy!" she cries, hesitating to get some attention.
With a fleeting glance untouched, unworried - as my friend her mother Monique proves herself as a wise mother of five kids, she quietly but firmly speaks up: "Susie, shake it away, shake it away!"
With a deep sigh of release, after getting her mummy's attention, Susie jumps up. Like a soggy dog she wiggles her body assertively shaking off any apparent hurt. She squeals in delight as once more she grasps the swing to go on playing.
Encouraged by the remembrance of Susie's story, I shake away my slight indecision. I step outside now eagerly marching up the hill. My trail winds up and down tiny valleys adorned with short naked straw trees (humanly called weeds) - of which some are filled with miniature yellow sparklers, others are standing there totally bare. With the fire of my inner sun I see this path in a new light. The gospel of nature speaks to me in parables as I pass by fluffy feather-like white covered green bushes, lovely flower bouquets - a foot high - packed with tiny white blossom bells growing right from the center of my path, imposing yucca plants carrying their pear-like fruits stretching their pointed arms heavenward. Every tree, every bush, every blade of grass reflects my joy filled heart, a now-experience I totally take pleasure in.
I behold the good in this morning majesty and glory listening to nature's silence of love.
Arriving on top of the hill I take another glance over the vast chain of mountains surrounding our campus before I enter the pool area.
The crystal-clear water reflects the dark blue sky just inviting me to jump in. I jump in and WOW!
The water feels warm. The air is still cool. I happily swim, paddle, splash, jump and float on its transparent surface enjoying this special moment a truly illuminating day.
—Dr Ellen Jermini