EJ Shares - Autumn 2009 Issue
Vows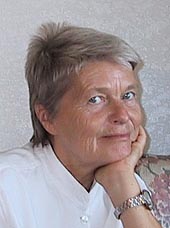 The only vow I ever take is the vow to myself. There is nothing outside of me, which holds on to my vow other then the sincerity and integrity with which I take the vow regarding my goal.
To become a student of the University of Healing and to take its courses, I sign the Vow of Selfdedication. This vow means a lot to me as it is my first official dedication to my innate self on my so desired spiritual journey.
With excitement I assure myself that these illuminating course lessons are my ideal learning opportunity to become aware of my real self. Following the program of the school I read each lesson three times a day loud to myself, I instantly realize how they change my consciousness with new enlightening ideas. I feel exhilarated and newly alive. Eagerly I look forward to the next chapter which sets in motion a new pattern of thinking. My studies become my priorities in my life underlined now by my inner curiosity to learn the spiritual principle. I am selfdisciplined, selfdetermined, selfdedicated and selfdiligent.
In this light I take all the courses the University of Healing offers and graduate into a new awareness. I am awarded with the certificates of Bachelor, Master and Doctor in metaphysical studies which value is my new understanding.
To support my spiritual seriousness I become a monk in the Absolute Monastery —a wing of the University of Healing. I sign a second vow to my spiritual goal: the Vow of Nonpossession.
I am ready to let go all personal possessions and dedicate my life to god within. I have no personal belongings to share on a private issue, making or receiving gifts other than on behalf of my organization. I enjoy everything I could ever want or need. I walk hand in hand with the Monastery rules I agree to follow and live by. I take time to meditate and introspect being my happy self.
I have created the University of Healing and the Absolute Monastery as my heavenly home, my perfect school and ultimate playground. Here I am blessed with the finest teacher-sharer-mentor who unconditionally reminds me of my spiritual goal, being always with me as my whispering GPS, keeping me on my ideal blissful way.
My vows are my way-showers, my reminders of my goals. My spiritual journey orchestrates my inner contentment how I live my life and how I am fulfilled from within.
I am grateful for what I have created to reveal my divinity. Thus I love to share the following statement from the Art & Science of Wholeness what the University of Healing teaches:
The eternal principle
Through which
I reveal my inherent
Purity and integrity,
Live a fulfilled life
And understand
myself and my creation.
With this my vow has fulfilled its purpose; I live my achievement NOW.
—Dr Ellen Jermini