EJ Shares - Autumn 2007 Issue
Welcome To A New World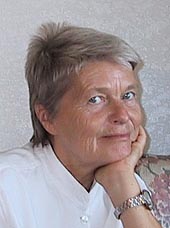 I live in a fascinating, constantly new-born world. Yesterday was the far-out dream which is a reality today - such as my omnipresent cellular phone, satellites for global connections and an average life span of a hundred years and more. I enjoy these as natural normal facts. Scientists, philosophers and metaphysicians agree: All time is now! In this meaningful awakening, I recognize that every experience in my life-beneficial or unbeneficial - is solvable by a change in my thought and/or a modification in my attitude; everything is done at this present moment, the only existing time, the NOW! I think my thought, any thought, in the Now. I think about the "past", I think it in the Now, I think about the "future", I think it in the NOW: I create my life in the NOW! By my choice alone, I can let go of any "hang-up" of the past, create my "future" and welcome me to a new fulfilling life. I am born new NOW!
In this connection I like to introduce baby-nurse Doris into this writing. She works in a famous baby hospital in Zurich. Doris loves her job. She gives magic to her work unbeknownst by her other nurses, for her it is a soul vibrating fulfilling post. I met Doris several times in UNI Swiss conferences and at seminars here in Campo California on the University of Healing grounds. With her salubrious radiant personality she is humble and gracious. Unknowingly she lightens many tiny new-born innocent hearts. The world around her melts away as she as a special baby-nurse welcomes the new- born angels into the exciting world. Doris gives unconditional love which from her innate beingness flows naturally into each babies' consciousness. Like rising on eagle's wings, every baby soars into its new environment, blessed by Nurse Doris's outrageously blissful thought. She is a magical lady in the life of the new-born babies as well as for their young inexperienced parents. Her tenderness, her innate warmth bathes each baby to a readiness for its new world. Embraced in a veil of peace and indescribable serenity, she immerses the new-born in its own purity and perfection.
At birth Doris wraps the infant in her blanket of the pure white light of love, quietly surging the power of eternal life through the new-comer. As a baby-nurse, her physical charisma brings forth miracles before, during and after any birth which associate nurses, doctors and parents feel but cannot explain.
In desperate cases the newborn comes alive in the arms of loving Doris - in her divine sharing, in her lighthearted attitude of a godly life. The magical nurse Doris has blessed thousands of newcomers, numberless babies by living the truth, unbound by any limiting appearance the baby may show. No one really knows what Doris is doing. Quietly everyone is aware only that she is very special.
I am Doris, the caring baby-nurse for myself welcoming me as a new-born into this exciting life. I like me, I am fantastic, I am whole and perfect, and I am that I am. All time is now! I am born new baptized into my original purity and integrity, wrapped in my blanket of unconditional love.
Now is the time for there is neither past nor future but ME, the divine happy wonderful Ellen.
—Dr Ellen Jermini