EJ Shares - Summer 2010 Issue
Animals as Teachers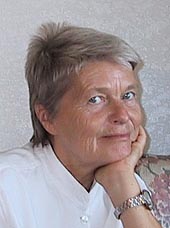 MANY THOUGHTS pop-up in my consciousness according to the pictures my brain absorbs and interpretates. The brain being the filter of my mind - the universal mind - brings forth whatever I conceive, think, and see as my reflection. I am the "camera man" of my world and I take magical pictures which speak for themselves i.e.: To the pure - all is pure! How well this statement of truth enhances my photographic world with our three kittens, the monks and I enjoy here at the Absolute Monastery. Since six weeks I touch a new horizon surrounded by these cute angels which are the greatest metaphysical teachers I have ever experienced. Meal times are now synchronized show times, veiled lessons seeing in action and interaction what it means to be myself and have fun while I practice living in harmony with cats and dogs as ONE loving family! The great actors in the daily meal-time-show is our vivacious happy Rex, Dr Beierle's 100 pound, seven-year-old Golden Retriever, Little Love my 15 pound, 10-year-old Mini Pinscher and the three tiny 8-week-old kittens: Blondie, Ms Gray and Cara. For two months - breakfast and lunch - Herb and Rex bring their three baby co-inhabitants from their little Hermitage home to the Monastery's for meal times. Big "old" Rex, the UNI campus' greatest lover and for seven years, Herb's "campus son," teaches me unconditional sharing - how Rex unconditionally loves his baby sisters. The interaction of bubbly Rex with the lively yet so delicate baby kittens first seems to me rather unpredictable and challenging. He of course thinks that they are each a delightful toy which love to join him in his fun-life. Rex's big paws are in full-size and bigger (especially much heavier) than the kitten's entire fragile body. They adore their big "daddy-mummy" and are fond of being close to him with natural trust and poise. Uninhibitedly they play as they run after him, taking Rex's giant legs as a "protected" defeating place where when exhausted they just lay down to snuggle in his fluffy warm fur. Like a proud newborn daddy Rex caringly sniffs and licks their tender bodies from top to bottom allowing him to be their loving guardian. Still searching for their mother's milk, they all so gently suck on a single fine hair of his blond furry coat totally content with Rex's motherly affection.
I think: Indeed, To the pure, all is pure! Wow!
There is so much new attention-grabbing action and life here at the Monastery, that Little Love, my Mini Pinscher lightens up too: it is time for me to wake up from my "senile relaxations" and join the happy gang. A bit incredulous but inquisitive Little Love amusingly observes the energetic kitten-crew. Kittens Blondie, Ms Gray and Cara feel comfortable with Little Love as he is closer to their height and mild in his conduct. Curiously but leisurely he circles the bubbling kittens in their intensive playful actions as they find a toy in every eye-catching gadget. They dash "miles" through our spacey living room - while he eagerly runs behind to watch their unlimited creativity. His gentle dark brown eyes sparkle staggered from dizziness as unexpectedly the three cuties lope, leap, spin acrobatically finishing with double and triple somersaults in HIS comfy doggy-bed. I see a slight hesitation in Little Love's eyes, tempted to leap in too.
The kitten calm down, snuggling together in this just newly discovered soothing place, they soon are purring in heavenly peace.
Untouched Little Love turns around leaving his special spot to the new family members knowing that wherever he lies down, it is his paradise.
Rex is resting next to his master - happy, calm, serene mirroring that all is in divine order in his world.
Animals are therapeutic in their intrinsic expression; they are sweet innocent teachers - unconditionally loving sharers.
—Dr Ellen Jermini