EJ Shares - Winter 2008 Issue
I Believe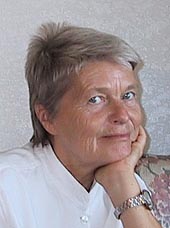 IT IS CHRISTMASTIME, the magical season of year where peace and joy enlighten my world with exciting new ideas. Dark cozy winter nights invite me to an inner quietness through meditation and introspection. Relaxing in front of a glowing fireplace adds a new special warm dimension in my house. I watch the brilliantly dancing flames gloriously warming my living room this cold winter evening.
All my happy Christmas thoughts rise out of joyful metaphors from my early childhood as the power of my intrinsic-self surges through me. Once again I am that blond little girl inquisitively looking out of the window gazing into the rose-tinted night sky.
Patiently I wait for Santa to appear out of the puffy clouds to bring presents to my house. I full heartedly believe in this holy good man who surprises me every year with many expected presents. My childlike innocence, my pure young at heart thoughts, make Christmas into an exhilarating expectancy - because I fully BELIEVE! I believe in "wise old" Santa, I believe in the perfection of my parents and teachers, I believe in the goodness of the world and live a jaunty innocent divine life.
I choose not to allow the temptations of the world mislead my belief. I am unconfused in what is real and what is true - I trust my inner self. Thrilling to my inner wisdom my world information brings a confidence in my natural belief and a new awareness confirms my ideals. In retrospection I ask myself: What were my beliefs, what was my fondest thought or dream. What were my values in life? Listening within I am never confused, I know!
Life is fun as I have a strong belief, as I follow my first thought, my intuitive self and know that I am right.
Last summer Dr Beierle and I went on a one-week cruise along the Mexican Riviera. This trip happily revealed my long-time dream I strongly believed in; hence I was rewarded with my awesome cruise experience.
Our sailing time was a kind of vacation from the usual Monastery life, though a testing time to my spiritual values. The metaphysical spiritual teachings I practice at the UNI campus are me whenever I go "out in the world" for the world is my mirror of consciousness. I see the people under my motto: TO THE PURE, ALL IS PURE. I stand firm in my belief and I am untouched and fulfilled from within. How the principle unrestrictively works is shown in the unique historical outcome of the recent elections.
Last November America voted for a new president: Mr Barack Obama, who like a Messiah, appeared out of the "no-where." Far beyond any previous elections, he gloriously won his seat in the White House through following his inner conviction. As an icon of divine expression, he reflects and expresses wisdom and integrity revealing America's greatness as its optimum - an inspiration and expression of peace to the entire world. This is my awareness, my strong confidence in our new president for whom I made my choice. Daily I take a moment to bless him and his family, surrounding him in my pure white light of love. With confidence I stand behind his wise decisions as he manages his world challenging affairs.
The teachings of the University of Healing are onepointedly directed on spiritual principles. They are beautifully presented in and throughout the correspondence courses the UNI offers and are the fine enlightening lessons I devotedly soak in as an eternal bliss every moment, a gift to myself. They deeply touch my heart while I proctor the students' lessons and with them enjoy their progress on their spiritual journey, their receptiveness and especially their spiritual awareness who and what they are.
With innocent joy in my heart, I celebrate Christmas as an every moment daily festivity, for my life evolves magnificently according to MY BELIEF.
—Dr Ellen Jermini