EJ Shares - Spring 2011 Issue
An Ideal Trip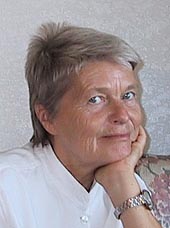 YEARS AGO I learnt flying in a Cessna 152, a little private airplane. As I prepared myself for being a pilot I revealed selfconfidence, belief in myself. Flying solo was an accomplishment especially based on selfdiscipline, which I also learned and practiced in the courses of the University of Healing. It was a foundation for every achievement in life.
The other day I had an appointment in Los Angeles, which is a four-hour drive from my home in Campo. The weather forecast announced an entire week of rain—an unusual event for Southern California. However, I enjoy driving under beneficial weather conditions.
Impossible, any normal human being would have called out, it will rain this week; the media is announcing it everywhere and you have to deal with this.
My appointment was important and I did not plan to change it. It is simple, I recalled to myself. I put the cause in motion for ideal weather conditions and keep focused on my goal thinking and saying:
On Thursday I drive to LA under a clear sky. All my ways are peace and all my paths are pleasantness.
It is Wednesday, a day before my trip! As all previous days, the sky is hanging low, loaded with rain uninterruptedly pouring down throughout the day. Whatever the illusion so dramatically presents, I am determined on my goal: Tomorrow I have an ideal journey to Los Angeles.
Gentle wake up music proclaims a new day to me. I am excited as today I take my trip! A fleeting glance out of the window confirms the perfect effect on my treatment: DRY WEATHER!
At 6 am I take off accompanied by a good friend. Squealing with delight we both assert an ideal drive. A short appearance of dense fog—along the way—verifies our belief when suddenly the curtains open to a new world. Blue sky and the Californian sun as we drive along lush rolling hills magically blending with wide golden fields of Californian poppies. For days the rain had lavishly blessed the earth, dressing nature in its prettiest costume: Spring! It is an awesomely happy scene.
We navigate with comfort and regular speed untouched by rush-hour traffic time—as our road is mostly open in empty car pool lanes, which are allowed to only two passengers or more. We feel like VIPs pilots (very important persons) reverently surpassing long waiting lanes on the normal freeway tracks.
Whenever there is a "block" in front of us, we use our magnetic touch—our focused thoughts—allowing slower drivers to respectfully clear out of our way. It works like magic and is worth the game!
We arrived in LA in anticipation, with plenty of time to spare to go for a cup of tea and be prepared for a great meeting.
Our trip was like a short happy flight in a well-defined clear airspace subsequent to our perfectly prepared flight plan. It is worthwhile to be a responsible pilot. Happy flying to all of you!
—Dr Ellen Jermini