Practitioner Letter - Winter 2013 Issue
Thinking Together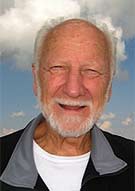 One of the finest blessings of the Thought For Today, Worldwide Healing Ministry and the Dial Healing Words is to have instant feedback through being able to deal with a practitioner one-on-one.
Thinking Together with a Practitioner is a truly helpful thing when you are working out the problems of life by yourself. Being reminded by the practitioner that our thought has power, our words have power and our attitude can spell success or failure for any project on which we are working. Too often we feel quite alone in living and facing circumstances that are seemingly overwhelming. Being able to talk with a practitioner, a professional metaphysical-psychologist resolves us of loneliness on our walk through life.
The telephone lines of the Worldwide Healing Ministry, Dial Healing Words, Church of God Unlimited, University of Healing and University of Philosophy at 1.619.478.5111 are busy with practitioners talking with students and friends seeking to resolve the circumstances of life that have caused them to feel they cannot go it alone. We are here for just this purpose, to work with anyone facing the mental, physical and spiritual needs of their lives right now.
Our practitioners are trained in the art of spiritual counseling. Our practitioners have dealt with every possible situation anyone could know. With their intuitive wisdom and treatment training they get to the essence of the solution for each request.
Interestingly men, women and children, churches, celebrities, religious leaders and professional counselors from every walk of life, call to establish a rapport with their inner self and peace in their outer world - concentrating only on the solution without ever having to name the problem.
Those calling feel so clean and pure not having to mention their problem, rather concentrating on the solution they so devoutly seek.
The work of our healing ministry stretches around the globe. Our practitioners are kept happily busy serving the needs of others.
—Dr Herbert L Beierle